Learn English grammar is not as simple as you might think. There are many rules that you might not be aware of and even more that you might not be used correctly.
If you want to learn English grammar, there are a few key things you need to do. First, find a good book to read. This will help you understand the basics of grammar and how to use it in your language. Second, practice what you have learned. Reading and practicing will make the learning process easier and more fun! Last, keep practicing – learning a new skill takes time and effort, but it's worth it in the end!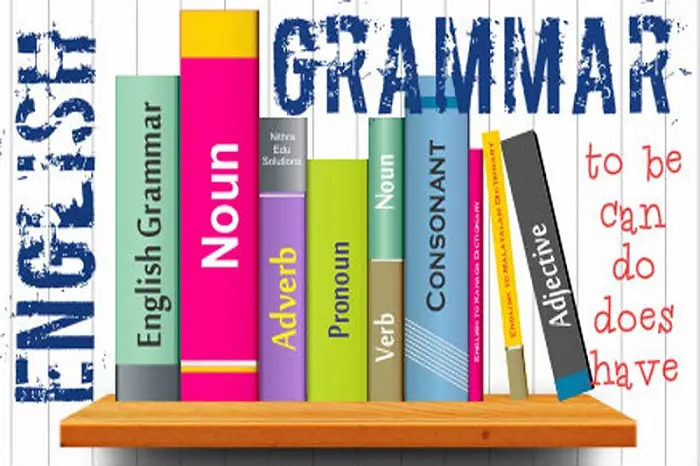 Learning English grammar can be easily done with the right books and methods. Below are 10 books that will help you learn English grammar quickly and efficiently.
Be sure to use these books and other resources, such as online lessons or podcasts, to learn the intricate details of English grammar.
Here are 10 best books to learn English Grammar:
Basic English Grammar For English Language Learners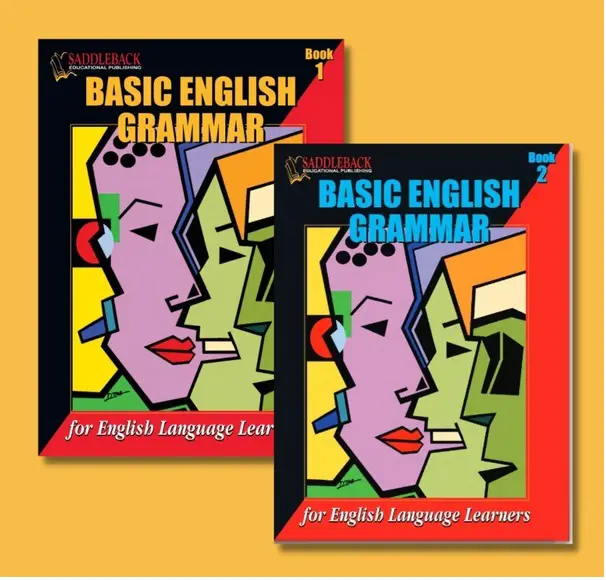 This two-book series was written specifically for English language learners and covers all the basic grammar topics for beginners. Contains clear and concise explanations of the rules and illustrates them with numerous examples. The "Did You Know?" and "Grammar Help" notes add further to the understanding of basic grammar. These books will give English language learners a clear understanding of core grammar skills and help lay a strong foundation for good English. Each book includes 150-pages plus a grammar examples and instruction. Topics include: nouns, pronouns, adjectives, verbs and tenses, subject/verb agreement, adverbs, prepositions, conjunctions, interjections, sentences, punctuation. Recommended for grades 3 to 6.
English Grammar in Use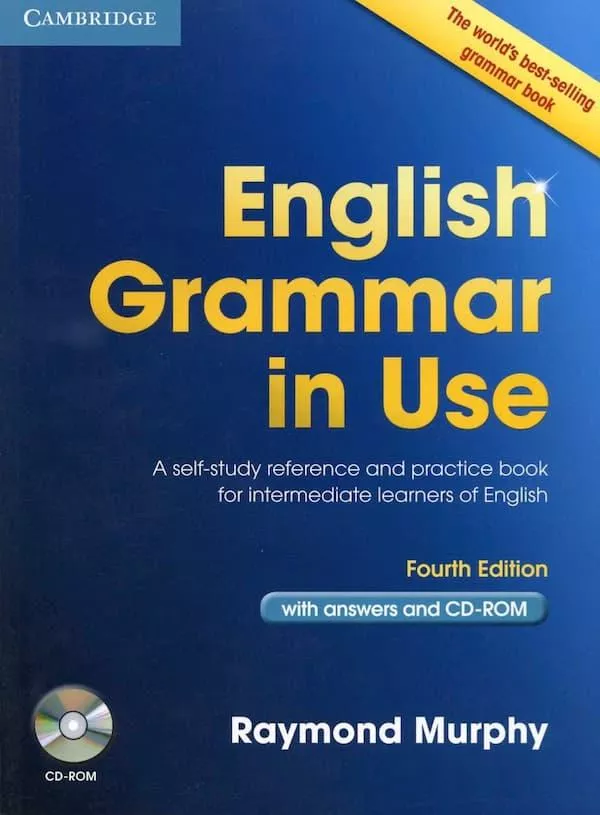 A Self-Study Reference and Practice Book for Intermediate Learners of English
English Grammar in Use Fourth edition is an updated version of the world's best-selling grammar title. It has a fresh, appealing new design and clear layout, with revised and updated examples, but retains all the key features of clarity and accessibility that have made the book popular with millions of learners and teachers around the world. The CD-ROM contains lots of additional practice exercises to consolidate learning, ideal for self-study but also suitable for reinforcement work in the classroom. An online version and book without answers are available separately.
Essential Grammar in Use
Essential Grammar in Use is a self-study reference and practice book for elementary-level learners (A1-B1), used by millions of people around the world. With clear examples, easy-to-follow exercises and answer key, the Fourth edition is perfect for independent study, covering all the areas of grammar that you will need at this level. The book has an easy-to-use format of two-page units with clear explanations of grammar points on the left-hand page, and practice exercises on the right. It also includes plenty of additional exercises and a Study Guide to help you find the grammar units you need to study.
English Grammar for ESL Learners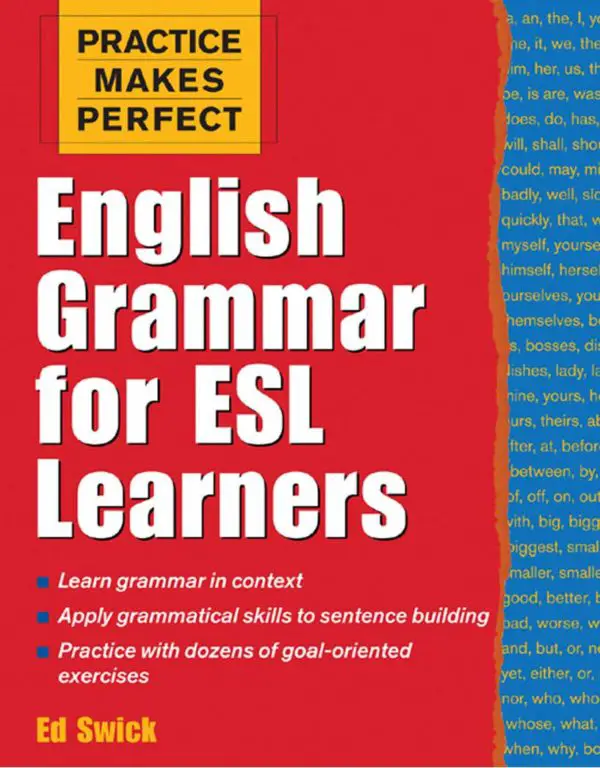 As a beginning learner of English, you might find thatgrammar concepts such as indefinite articles, relativepronouns, the passive voice, or gerunds can be confusing. To go forward with your English skills, you need guidance through tricky grammar areas. That's where Practice Makes Perfect: English Grammar for ESL Learners comes in.
Practice Makes Perfect: English Grammar for ESL Learners offers a complete overview of English grammar using concise, easy-to-understand language. It will help increase your confi dence writing and communicating in English. Thanks to the proven Practice Makes Perfect format, you will polish your English grammar skills in no time at all.
English Grammar Master in 30 Days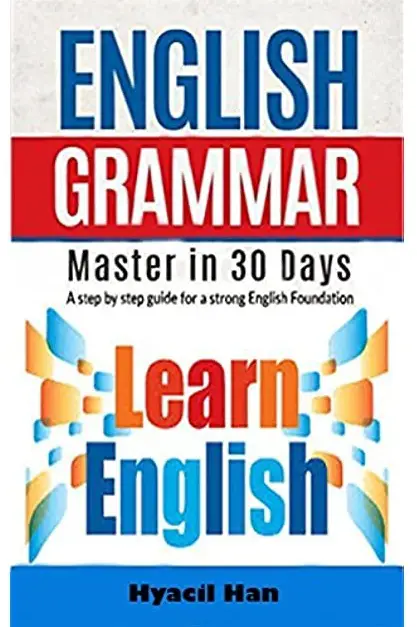 This book is a comprehensive reference on the subject of English Grammar.
It is organized into easy to master lessons with examples that are easy to understand.
The working formula is to use just 30 minutes of your time every day for only 30 days in order to achieve our goal of mastering the topics. Do not skip the examples and exercises. It is also good to practice daily what you have learned when writing like articles, reports and in your daily conversations.
English Grammar Reference Book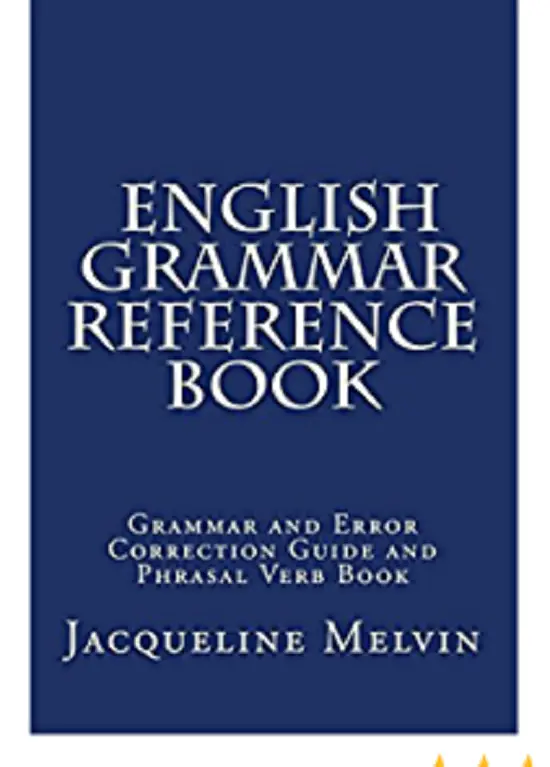 This book is a three in one – grammar reference guide, error correction and phrasal verb book. It deals with the most common problematic areas amongst students of English as a Second Language. It starts off with basic errors common when using the present simple, past simple, present continuous and past continuous structures and gives a clear in depth explanation on how they are used. It then moves on to more complex tenses.
How English Works (A Grammar Practice Book)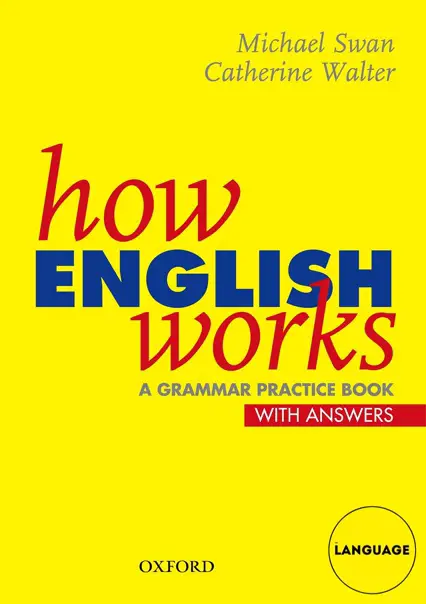 This book makes grammar practice interesting by presenting rules that are easy to understand and remember, with exercises that entertain as they teach.
Very helpful grammar book! Good structure, clear explanations, many exercises. Highly recommended.
Better English Grammar – Improve Your Written and Spoken English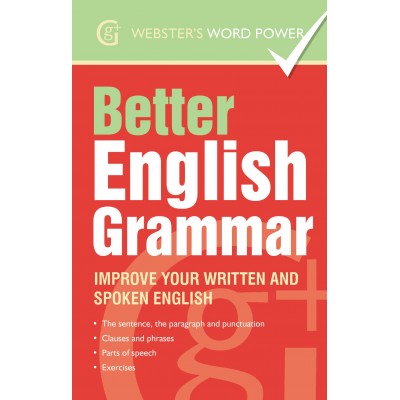 With questions and answer sections throughout, this book helps you to improve your written and spoken English through understanding the structure of the English language. This is a thorough and useful book with all parts of speech and grammar explained. Used by ELT self-study students.
Complete English Grammar Rules – Examples, Exceptions, Exercises, and Everything You Need to Master Proper Grammar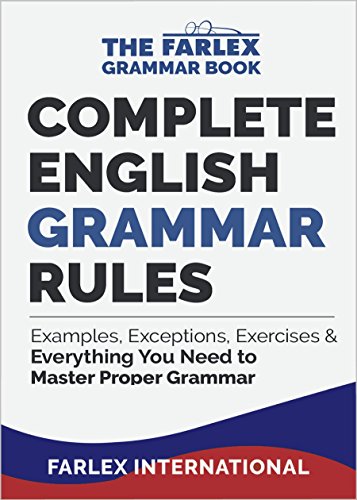 I loved this book. It was very helpful and easy to read. It covered many helpful topics, examples, and tests. I am glad about the time and effort that I invested in getting through this book. It was my go-to reference book while I wrote my novel, Key to My Heart. In addition, it answered many questions that I'd previously had about certain grammar rules. It's a thick book, but it's a treasure and must-have if you ask me.
Grammar and Vocabulary for Advanced by Martin Hewings, Simon Haines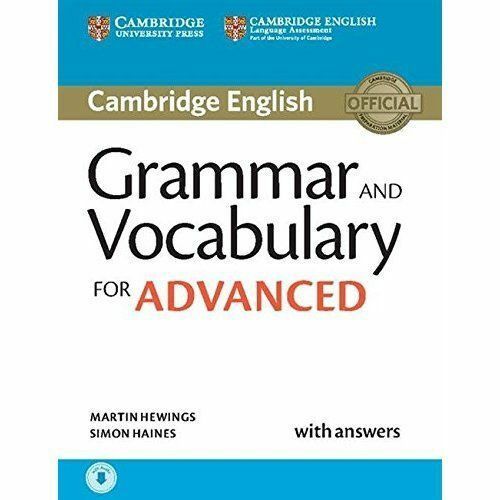 Grammar and Vocabulary reference and practice for the revised Cambridge English: Advanced (CAE) from 2015 Cambridge Grammar and Vocabulary for Advanced provides complete coverage of the grammar and vocabulary needed for the revised exams, and develops listening skills at the same time. It provides students with practice of exam tasks from the Reading and Use of English, Writing and Listening papers and contains helpful grammar explanations and glossary. It also includes useful tips on how to approach exam tasks and learn vocabulary. It is informed by the Cambridge Learner Corpus to ensure that the language tackles real learner errors.
In conclusion,these are the best books to learn English grammar. There's no need to be scared of grammar rules, with the help of these books, you will be able to understand and use them correctly. With practice, you will master the English grammar!
Whether you are a beginner or have some experience, these books will help you improve your grammar skills. If you want to become a better speaker and writer, learning English grammar is essential. So start reading and improving your grammar skills today!
If you want to download these English Grammar Books, just click the link below.

Have fun learning English grammar!