Best Novels To Read To Improve English
Reading novels is one of the best ways to improve your English, and reading novels is a relaxing, fun and enjoyable way to improve your English vocabulary and comprehension.
The best way to escape monotony and live in an imaginative world is with novels. It can be easy to lose yourself in our busy lives and find a way to refresh our minds by curling up with a good novel and a cup of coffee.
These novels are highly recommended for those who want to improve their English language skills. These novels are highly recommended by experts. They contain the most useful information to help you improve your English.
Here are some of our favourite novels to help you learn English. The stories are full of adventures and fascinating characters. And, best of all, they're easy to read for English learners.
10 Best Novels To Read To Improve English with PDF and Audio Free Download:
#1: The Old Man and The Sea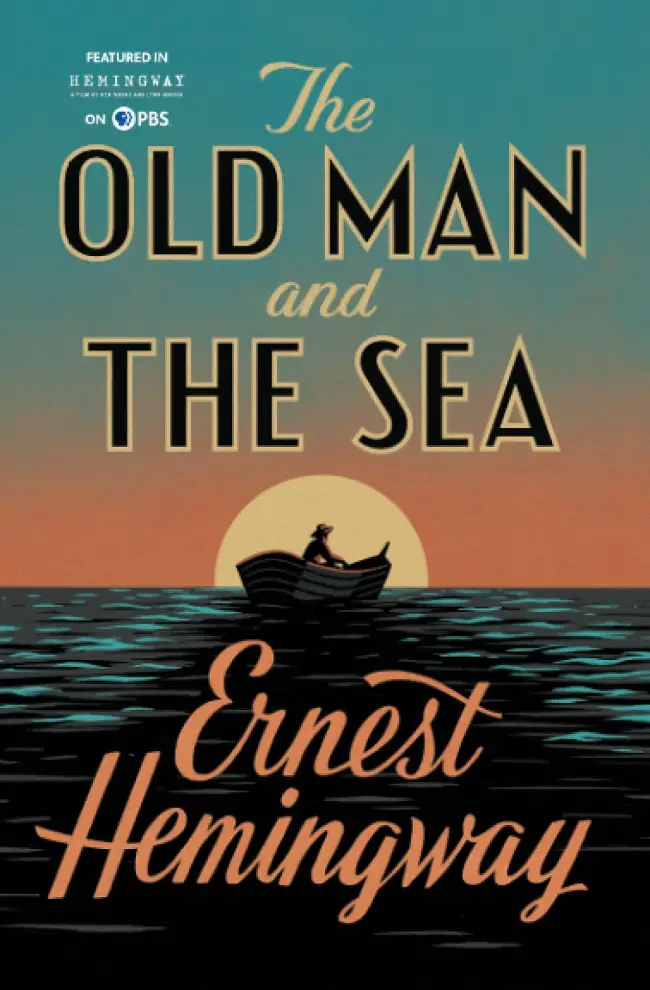 The Old Man and the Sea is among the most beloved works of Hemingway. Written in a language of simplicity and power, it tells the tale of an old Cuban fisherman struggling to make ends meet and the most grueling ordeal he endured — a constant and painful battle with a massive marlin from the Gulf Stream.
In this story, Hemingway redefines the classic theme of bravery in the face of defeat and the personal triumph that comes with defeat in an evocatively contemporary fashion. In 1952, the massively popular novella confirmed the power of his work and his place in the world of literature. It contributed significantly to his win of the 1954 Nobel Prize for Literature.
#2: The Adventures of Tom Sawyer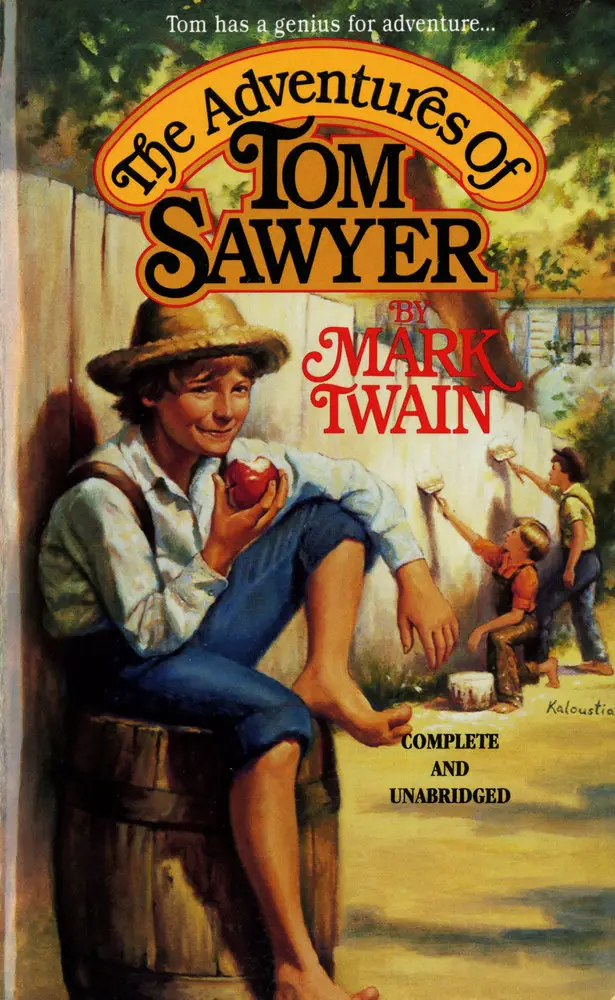 The Adventures of Tom Sawyer by Mark Twain is an 1876 novel that follows a young child growing up on the Mississippi River. The novel is set within the fictional town of St. Petersburg, inspired by Hannibal, Missouri, where Twain lived. Tom Sawyer lives with his aunt Polly and half-brother Sid. In retaliation, Tom gets dirty in an argument and is forced to wash the fence white the next day. The clever student convinces peers to give him small prizes for the privilege of carrying out his job. Then, he trades the treasures to purchase Sunday School tickets which one usually receives to help memorize the passages. He then redeems the tickets for the Bible to the delight and surprise of the director, who thinks, "it is absurd that this kid had accumulated two thousand sheets of Scriptural wisdom on his property. A dozen of them would be a strain on his capabilities absolutely. "Tom finds himself attracted to Becky Thatcher, a new girl in town. He convinces her to become "engaged" with a romantic kiss. Their romance shatters when Becky finds out that Tom was "engaged" prior by Amy Lawrence. Soon after, Becky refuses to accept Tom, he takes Huckleberry Finn to the graveyard at night, and they witness the murder of Dr. Robinson.
#3: Peter Pan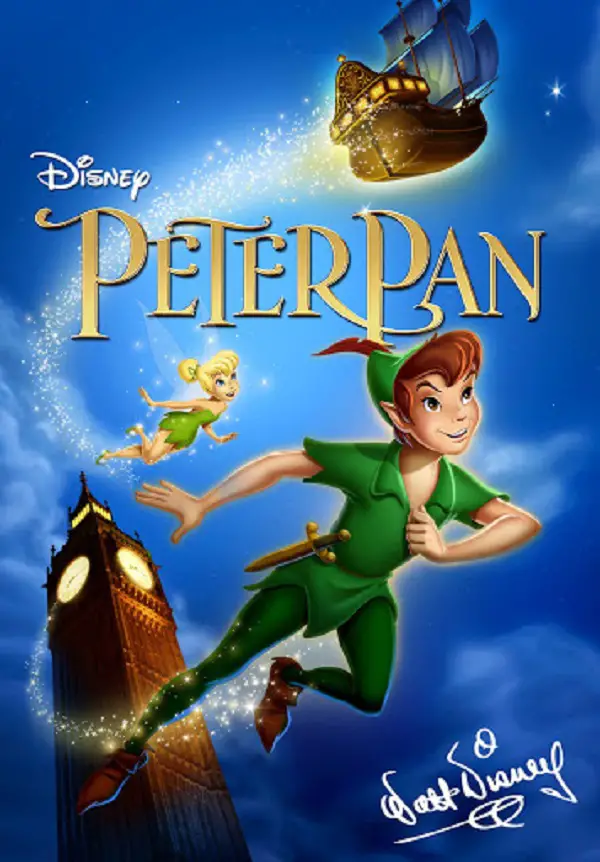 Peter Pan is a fictional character invented by Scottish playwright and novelist J. M. Barrie. An aggressive and playful young boy who can fly and never grow up, Peter Pan spends his ever-expanding childhood playing on Neverland, the island that is mythologically named Neverland being the leader of The Lost Boys, interacting with fairies, pirates, mermaids, fairies, Native Americans, and sometimes ordinary children from outside Neverland.
Peter Pan Story is a fantastic adventure for little-aged kids. This Bedtime Story is about some little children and one magical boy, Peter. Peter is a good magician. One day Peter goes on an adventure with some children, and Peter and the other children get into one difficult situation on an adventure. To know how they handle this situation, read the original peter pan story.
#4: Rich Man Poor Man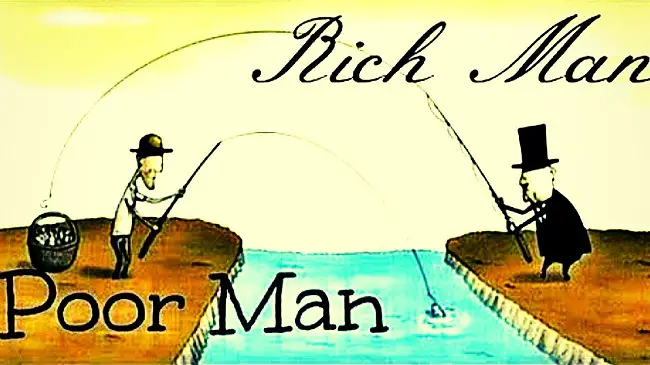 Adam lived a little village only with his wife Martha.
They had three daughter; but them are married and they has one son his name is Saul and he left the village two years ago, he live in London and working in Factoring.
One day the postman found one letter for Adam from Saul. The letter said that Saul sent a 100 dollars to his parents. They were very happy.
But the letter had problem, cause money wasn't in cash but money order. So Adam had to go to the other country for change his money order money, and then the really big problems began.
#5: The Secret Garden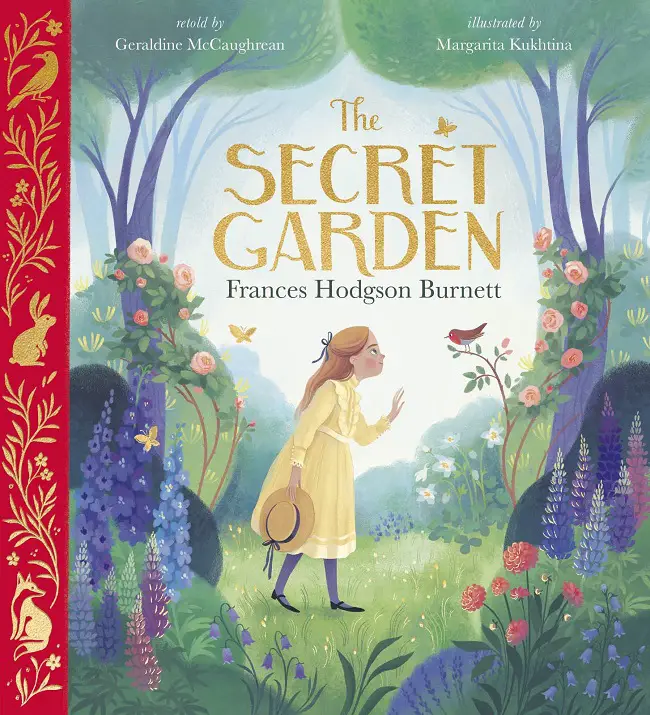 The Secret Garden is a children's novel by Frances Hodgson Burnett first published as a book in 1911, after a version was published as an American magazine serial beginning in 1910. Set in England, it is one of Burnett's most popular novels and is considered a classic of English children's literature. Several stage and film adaptations have been made.
When orphaned Mary Lennox comes to live at her uncle's great house on the Yorkshire Moors, she finds it full of secrets. The mansion has nearly one hundred rooms, and her uncle keeps himself locked up. And at night, she hears the sound of crying down one of the long corridors. The gardens surrounding the large property are Mary's only escape. Then, Mary discovers a secret garden, surrounded by walls and locked with a missing key. One day, with the help of two unexpected companions, she discovers a way in. Is everything in the garden dead, or can Mary bring it back to life?
#6: Aladdin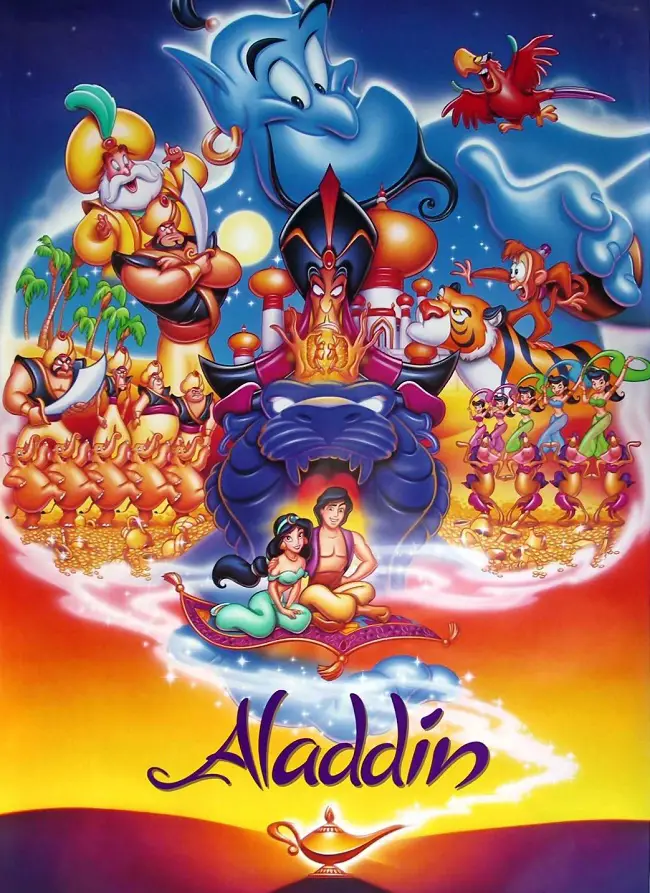 Aladdin is among the most well-known Arabian fairytales. It is the element of 'The tales from the Arabian night'. A devilish magician wanted to possess a magic lamp. The lamp was found in a cave located in China. The magician was unable to get it by himself. A single boy could aid him. One day, the magician came across this young man at a market located in China. His name was Aladdin. Aladdin was extremely poor and was a bread seller. The wizard suggested an arrangement. As per the agreement that he would purchase all of Aladdin's food, and the young boy would accompany him to some magical location that was where the magical cave could be found… Aladdin's task was to walk down to the cave to find this magical lamp in the magical garden. However, when Aladdin was down there and found his lamp, he could not return. A large stone blocked the path.
#7: Ali Baba and the Forty Thieves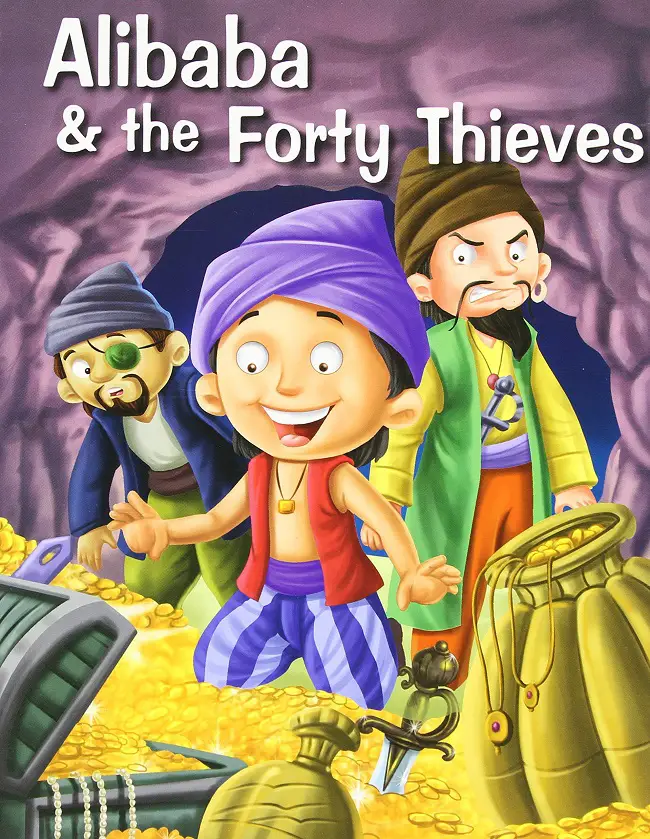 This is an Arabian folk tale, included in the "One Thousand and One Nights." One merchant had two sons. When the merchant died, the elder son got heritage and a wealthy wife. The younger son Ali Baba got nothing and married a poor woman. Ali Baba became a woodcutter. One day he was working in the forest, collecting firewood. Suddenly he saw forty men in black on the black horses. They came to a vast stone, and one of them said, 'Open Sesame.' Something incredible happened: the stone opened an entrance into a cave. Everybody went inside. Ali Baba did the same thing after the men in black had left. He said the magic words, 'Open Sesame.' The stone obeyed him, and he entered the cave. The woodcutter found many treasures there and decided to take something with him.
#8: Beauty and the Beast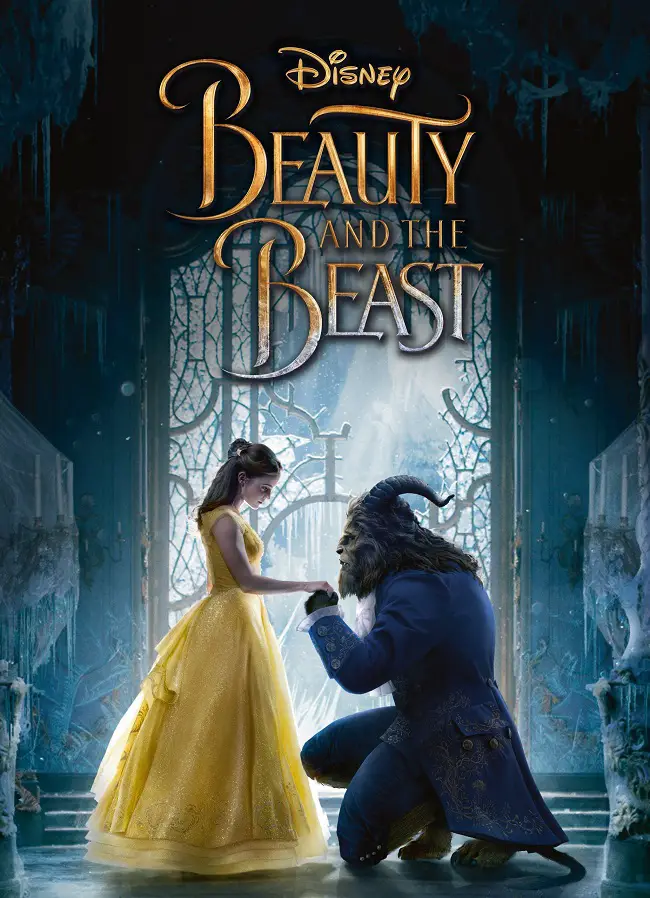 The tale of Beauty and the Beast, loved by so many, has been told the world over. Explore this enchanting tale's history to reveal its origins…
It's a charming fairy-tale for the little ones. Once upon a time in the city by the sea lived a rich merchant with his big falimy. He had three sons and three daughters. One of the children, daughter Beauty, was very special. She had a kind heart and was so beautiful, that everybody loved her. One day when merchant went back home across the forest the weather got worse and he had lost his way. Suddenly the man had found a castle and hoped for survive there. The castle was empty, but he had found there a food, warm bed and clothes. The next day, when the weather got better, old merchant went out to the garden and took one most beautiful rose for his Beauty. It was a terrible mistake because it angered the owner of this castle. Now old man had to pay by his death.
#9: Cinderella
A widowed man who had a daughter decided to get married again. He wed a woman with two daughters of her own and left to her all homemaking duties, including his only daughter's education. However, his new wife didn't take kindly to the girl and turned out to be a mean stepmother. The girl had to sleep in the attic and do the dirtiest work around the house. Sometimes she got so exhausted that she had not enough energy to walk upstairs to her sleeping place and made her bed by the fireplace where ash and cinder covered her face. Shouts from every corner of the house 'Cinderella do this, Cinderella do that' would never end, as her stepsisters lived in relative luxury, while she basically had to serve all three other women and suffer their mockery. But soon the situation would change. A grand ball was announced to take place at the king's palace, and all young ladies of the realm were invited…
#10: Lost Love and Other Stories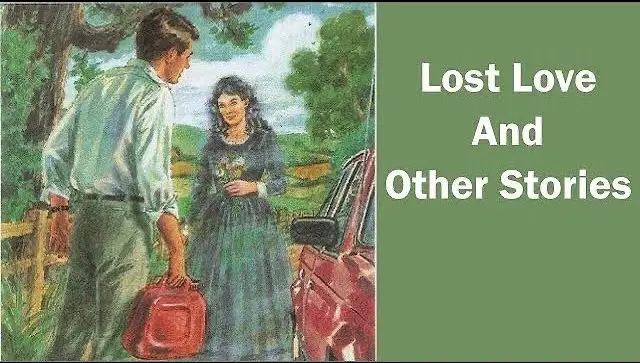 Lost Love and other stories is a wonderful book that includes five stories; Lost Love, The Doll, The Other Man, The Charm and Journey's End. I enjoyed more the Lost Love story which took me to another world and made me surprised and saddened at the same time. The Lost Love story revolved around a man who fell in love with an imaginary woman he saw in the road near her village when he wanted assistance because his car's petrol finished. He went with her to her strange village where the life was very old so much so that its people didn't know what was the meaning of petrol. They wore strange clothes, cooked over a wood fire and they used horses instead of cars. And the most interesting thing, when the man defined the truth from people of another town which was that this village had a big fire 350 years ago by Oliver Cromwell who killed its people because they helped the king in the war, and no one lived there. This village was alive one day every ten years and no one could ever leave unless they left before morning. So, Mary told him to leave the village before the morning but the tears in her eyes told him the truth. The end was very sad when the man sat dawn on the ground and cried. I liked this story because it seemed to me very exotic and exciting to me to read it to the end that was painful, it removed man's heart because he lost his love that will never return again. It's a really strange story that the man lived for one day.
If you want to download all of these learn English novels, just click the link below!