The correct English pronunciation is an essential element of any language learning process, particularly when trying to learn English. Your voice can significantly influence whether people can understand what you're speaking and their first impression of your personality. The problem with pronunciation is that it's not just a matter of mastering the art of speech, but an actual skill is practiced regularly.
Your English communication will become much simpler and easier if you have good English pronunciation. Very few English learners know this, so they often pay attention to grammar or vocabulary first and forget the importance of pronunciation. Pronunciation skills are a solid foundation to help you listen, speak, read and write more effectively. These skills must always go hand in hand to learn English effectively.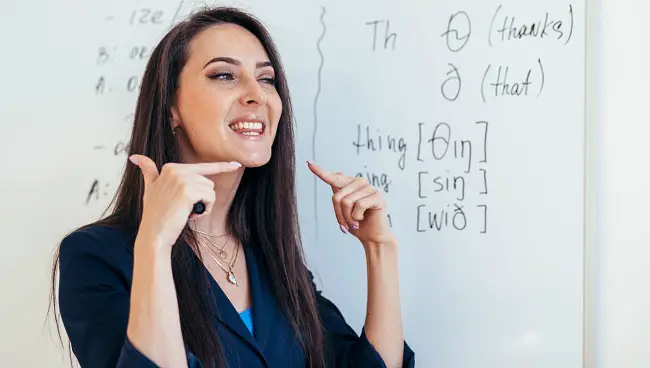 How can you improve your English pronunciation?
There aren't any shortcuts to perfect English pronunciation, but there are ways that you can practice your pronunciation better and increase your abilities faster.
In this article, we will introduce you to the best books to learn English pronunciation.
Begin improving your English pronunciation today, and you'll be one step toward your goal of perfect English pronunciation.
These are 10 best books to improve your English pronunciation.
English Pronunciation in Us
The three levels of English Pronunciation in Use cover all aspects of pronunciation in communication including word stress, connected speech and intonation. This series is packed with advice and practice activities guaranteed to increase your confidence in speaking and listening.
Covering Elementary (A1-A2), Intermediate (B1-B2) and Advanced (C1-C2), each level includes audio for additional listening and speaking practice.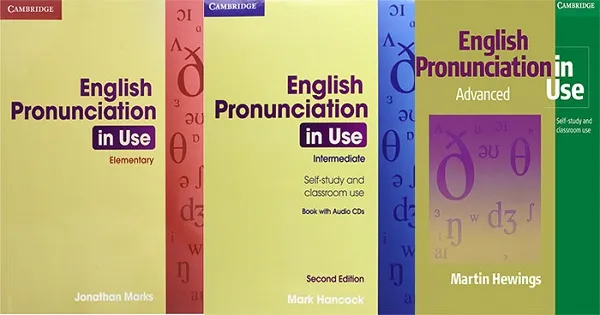 American Accent Training: A Guide to Speaking and Pronouncing American English for Anyone Who Speaks English as a Second Language
You are speaking English, but no one understands you. This invaluable resource for ESL students concentrates solely on the American accent to allow rapid progress.
American Accent Training is a perfect English pronunciation book used by teachers as a reference to teach students. The book will help learners improve their skills in pronouncing each word, stressing, and connecting sounds under sentences. American Accent Training will help you improve your English speaking with standard intonation if you find yourself speaking English without intonation.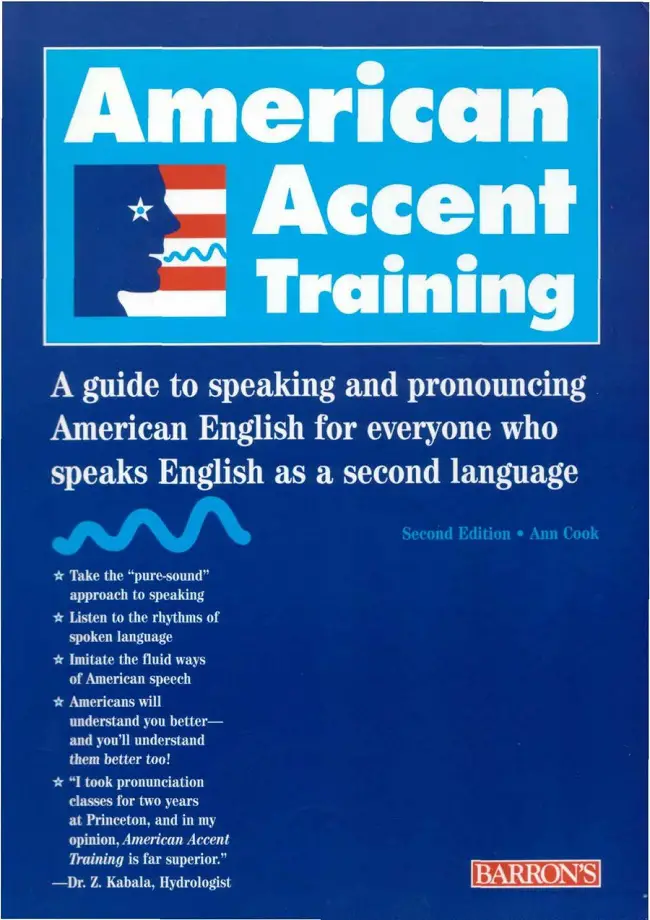 Tree or Three – An Elementary Pronunciation Course
Tree or three is a gentle and exciting learning book. The book helps you distinguish between commonly mispronounced vowels and consonants in English. From there, you can improve your pronunciation as well as listening.
The book contains a total of 47 units. Each unit is equivalent to a different topic because the book is designed for beginner-level students, so the content of each lesson is the most basic knowledge.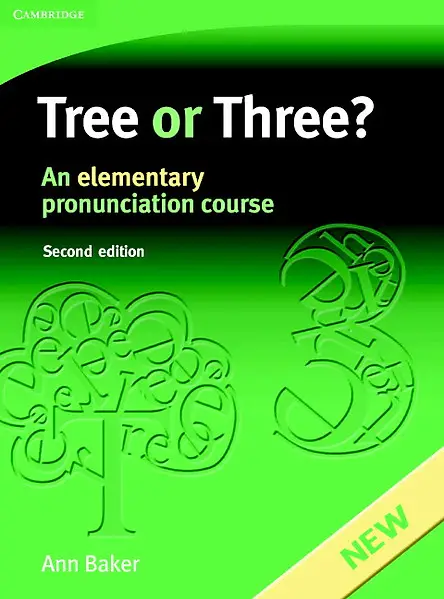 Ship or Sheep – An Intermediate Pronunciation Course
Sheep or Ship pronunciation practice has many advantages over other pronunciation books because this book focuses on complex syllables and words with similar and nearly identical pronunciations. Each lesson provides many ways to pronounce and practice more stress and intonation. Besides Sheep or Ship books, you can use CDs to improve your listening and communication skills.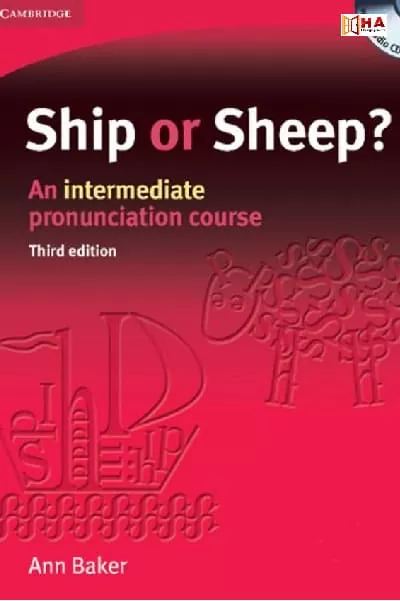 Perfecting Your English Pronunciation
The book "Perfecting Your English Pronunciation" by Susan Cameron presents a beautiful and effective method to help us pronounce perfectly according to the American standard. It is a method to help readers get the best approach to pronunciation like a native.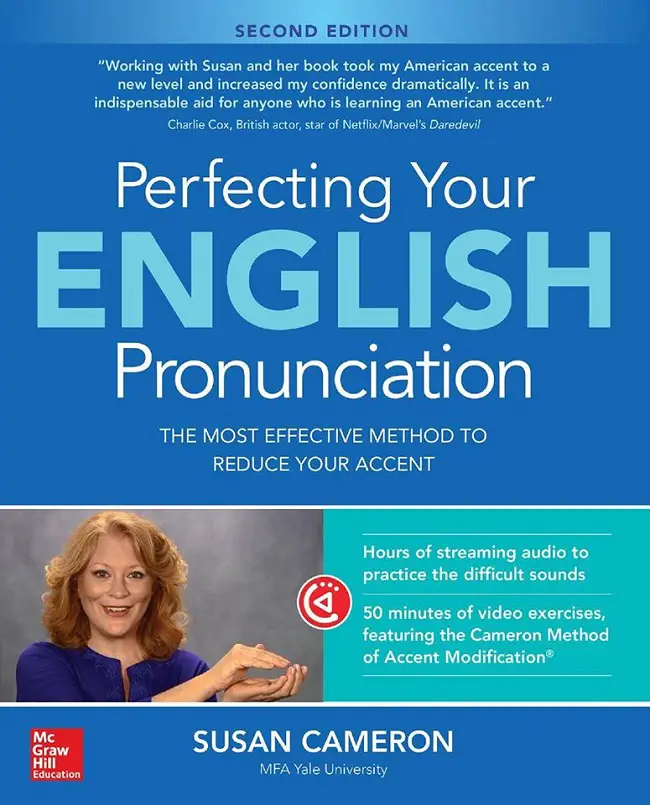 Rhymes and Rhythm: A Poem-based Course for English Pronunciation
Rhymes and Rhythm: A poem-based course for English pronunciation Rhymes and Rhythm provides targeted pronunciation and listening practice through the medium of verse. Featuring lively, engaging poems ranging from limericks to raps, it offers an innovative and effective way for students of English to improve their understanding, and to be better understood. Focusing on areas such as syllable length, linking, weak forms and stress placement, tasks and poems allow students to practise the understanding and production of fast, natural speech. A key to the tasks is included. The accompanying CD-ROM contains detailed notes for teachers and ideas for additional activities, as well as extra material in the form of clearly presented complementary visuals. 'Pronunciation is woefully neglected in all mainstream language courses but it is the one area in which we can have lots of fun with patterning of sounds in a way which is acceptable even to teenagers and adults.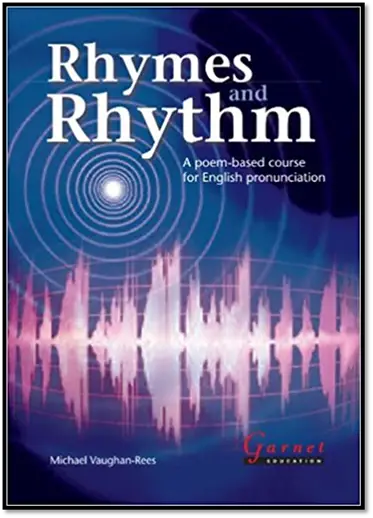 Pronunciation Practice Activities. A Resource Book for Teaching English Pronunciation
This is a resource book for teachers looking for ideas on how they can make pronunciation teaching more interesting. It contains a collection of pronunciation practice activities for a wide range of levels, using a variety of methods. Divided into two parts, the first part introduces information about phonetics and phonology as background to the teaching activities, without being overwhelming. It also highlights some of the current areas of debate and discussion in the teaching and learning of English pronunciation. The second part of the book contains nearly 100 pronunciation activities divided into eight sections: Developing awareness; Sounds; Connected speech: Syllables and stress; Intonation; Pronunciation and spelling, grammar and vocabulary; Testing and Resources for pronunciation teaching. The book is accompanied by an audio CD with material to support the activities.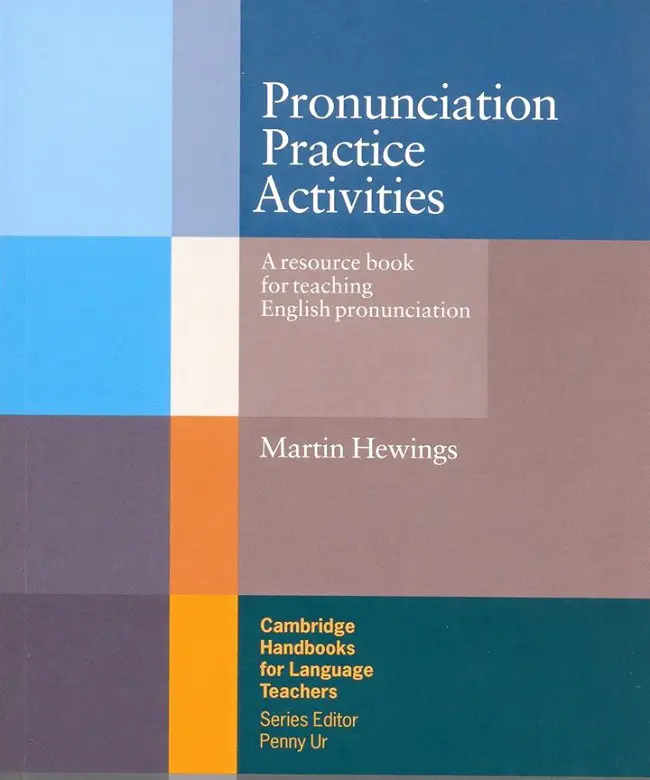 Work On Your Accent – clearer pronunciation for better communication
Work on Your Accent is considered the ultimate pronunciation & accent training book to help you perfect your pronunciation, thereby helping you improve your Speaking & Listening skills perfectly.
If you feel bored because of your English accent, then Work on Your Accent will be a treasure to help you overcome these problems. You will approach listening and speaking methods to reduce the influence of your mother tongue and speak English more fluently and clearly.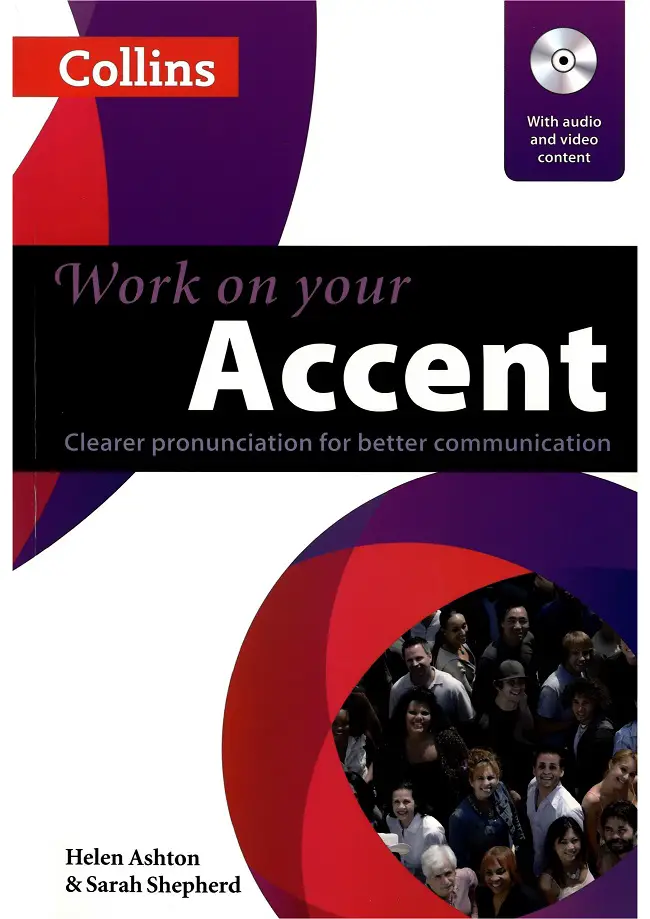 Above are the best books on learning English pronunciation that we have selected. They are suitable for all levels, from beginners to advanced learners.
If you practice following these books, you will soon master your English pronunciation. It will help you confidently speak English fluently.
If you want to download these English pronunciation books, just click the link below.
Have fun learning English pronunciation!