Learning English is not as difficult as people think. If you know the right learning method, learning English will be simple and become a hobby.
There are many ways to learn English, and the best place to start is with some books for learning English.
To help you get started to make things easier, we've put together our top 20 best books that can help you learn English faster and easier.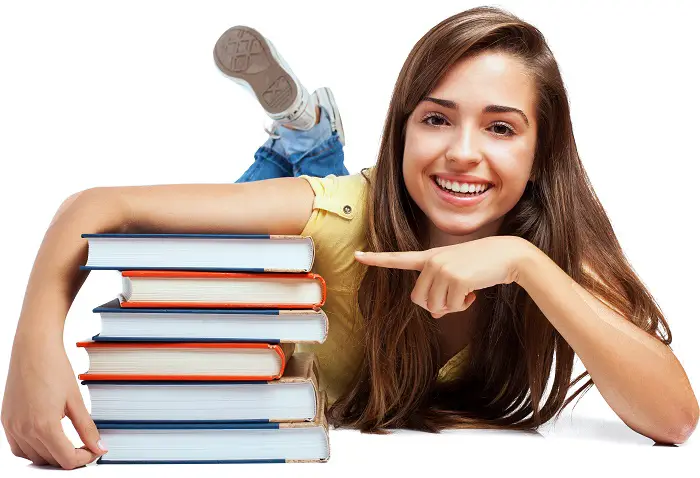 If you are looking for some learn English books that will help you improve your English pronunciation, vocabulary, grammar, speaking, and writing, then these are the best books for you.
List of Top 20 Best Books to Learn English Fast and Easy
English Pronunciation in Use Elementary
English Pronunciation in Use Intermediate
English Pronunciation in Use Advanced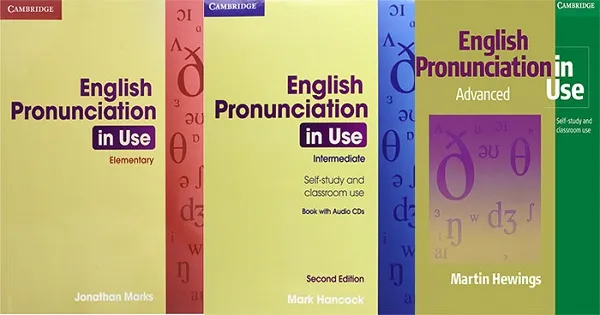 The English Pronunciation in Use offers a complete guide to practice and reference for intermediate and above students. It can be used by students working on their own or in a class. The book is focused on pronunciation in listening and speaking and covers effective and receptive practice. It includes 60 user-friendly units that have key pronunciation tips that are laid out on the left, with a variety of exercises located on the right-hand page. Each unit is supported by audio material that is available in mp3 format. The audio material accurately represents a traditional British accent for repetition and presentation exercises. Receptive exercises that employ different accents will be used to allow students to hear various English accents. A section of reference contains phonemic symbols, good pairs, and a self-diagnostic assessment test. An instruction manual for those who speak specific languages and a glossary.
1. 1000 Useful Words – Build Vocabulary and Literacy Skills
This fascinating collection of 1,000 words will expand young children's vocabulary and help them develop their writing and reading abilities. Themes are organized thematically. Topics include Me and My Family, Animals, How We Look and Feel, Around the World, and I know… Colors, Shapes, Numbers, Weather, and Seasons.
This educational and fun word book is the perfect first book of reference for parents looking to help their children develop reading and language abilities.
2. English for Everyone – English Vocabulary Builder 
With 3,000 words spread across several pages, English Vocabulary Builder brings you all you'll need to know about lots more. From family activities, holidays, research, science, and work to feelings, animals, health, sports, and even weather, almost everything in the English language is explained in vivid, captivating details. The vocabulary is presented using each of the UK as well as US spellings. Every word is heard through its audio with the accompanying app, which is available to download. Additionally, interactive exercises will ensure that the learning process is a simple, fun, and enjoyable experience.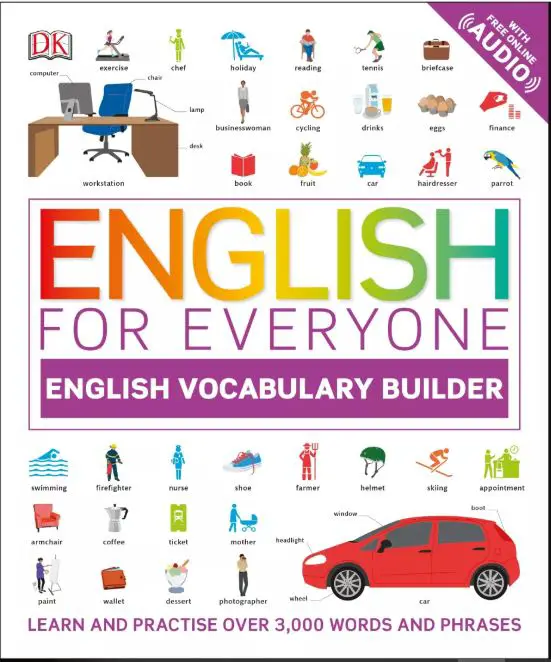 3. English Phrasal Verbs in Use
There are around 5,000 phrasal verbs in English, but the English Phrasal Verbs in Use books concentrate on the ones you need to know for everyday spoken and written communication in English.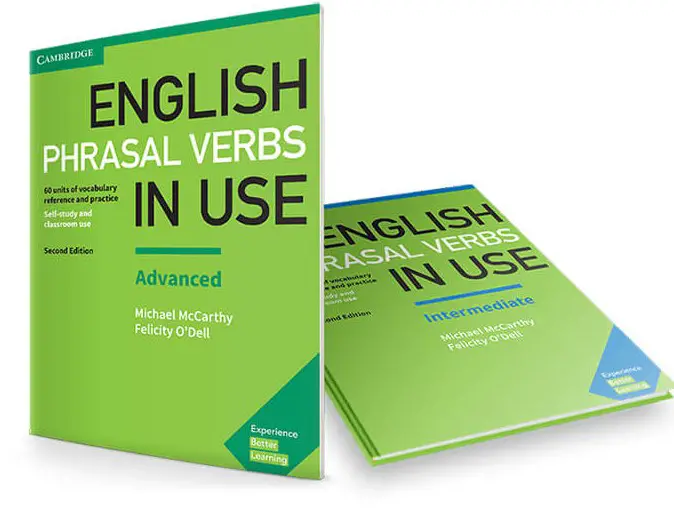 Best Books for Learning English Grammar
1. Basic English Grammar for English Language Learners
This book was written for English students and covered all the basic grammar topics for learning English beginners. Includes exact and straightforward explanations of the rules and demonstrates them with examples. The "Did You Know?" and "Grammar Help" notes add further to the understanding of basic English grammar. These books will give English learners a clear understanding of core grammar skills and help apply a strong foundation for good English. The book includes 150-pages plus grammar examples and instructions. Topics include: nouns, pronouns, adjectives, verbs and tenses, subject/verb agreement, adverbs, prepositions, conjunctions, interjections, sentences, punctuation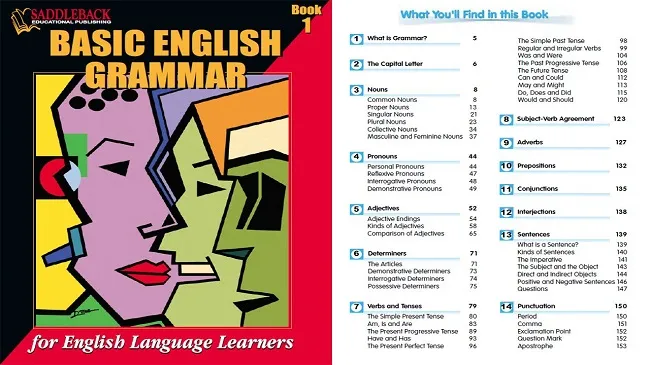 2. English Grammar Reference Book
Alongside a grammar book, "English Grammar reference" is also an Error Correction book. It addresses the most frequently committed errors made by students from all nations. These errors can seem normal to students when no one corrects them. The majority of mistakes are caused by interfering with the mother tongue, and this occurs when a student literally translates from their own language. It was also created to help those who study English. English language who want to be able to comprehend the different verbs, their tenses, and the best ways they should be used.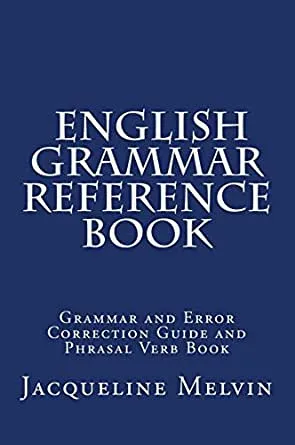 3. English Grammar in Use
The book is intended mainly for intermediate English learners (students who have already studied the basic grammar of English). It focuses on those structures that intermediate learners want to use, which often cause difficulty. Some advanced students who have problems with grammar will also find the book useful.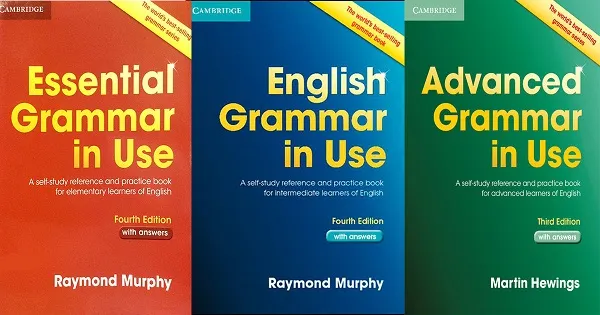 Best Books for Learning English Speaking
1.  Spoken English: Flourish Your Language
In this book, we have tried to do just that: to improve your English speaking skills. This book will help you in speaking better and correct English. After reading this book, you will feel much more confident and better equipped at speaking English.
The book is divided into chapters, and each chapter deals with different aspects of spoken English. Each chapter is given in a detailed manner to get the full knowledge about the given topic.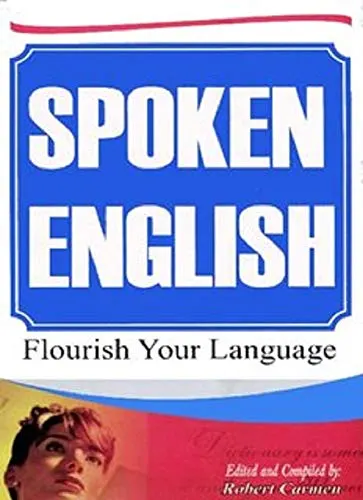 2. Speak English Like an American
The book Speak English Like an American brings you 300+ idioms and expressions you need to know for everyday life and business success!
Maybe you have already read Speak English Like an American. But this is not a requirement. You can start with this new book, if you like, and work back. This book features a new story and new idioms and expressions.
This new book contains many exercises and includes hundreds of usage examples, including some from American newspapers. Origins of many of the expressions are explained. Includes illustrations and an audio CD of all the dialogues.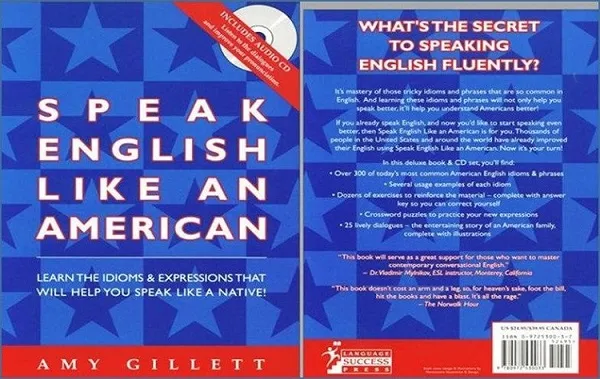 Best Books for Learning English Writing
1. Writing Sentences (Structured Tasks for English Practice)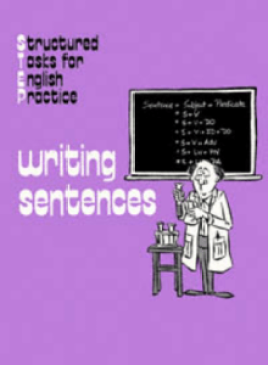 2. Writing Better English for ESL Learners
This book does two things:
It gives you an abundant review of basic structures.
It provides various forms of writing practice within a controlled
the program that focuses on improving the skills needed to write
accurately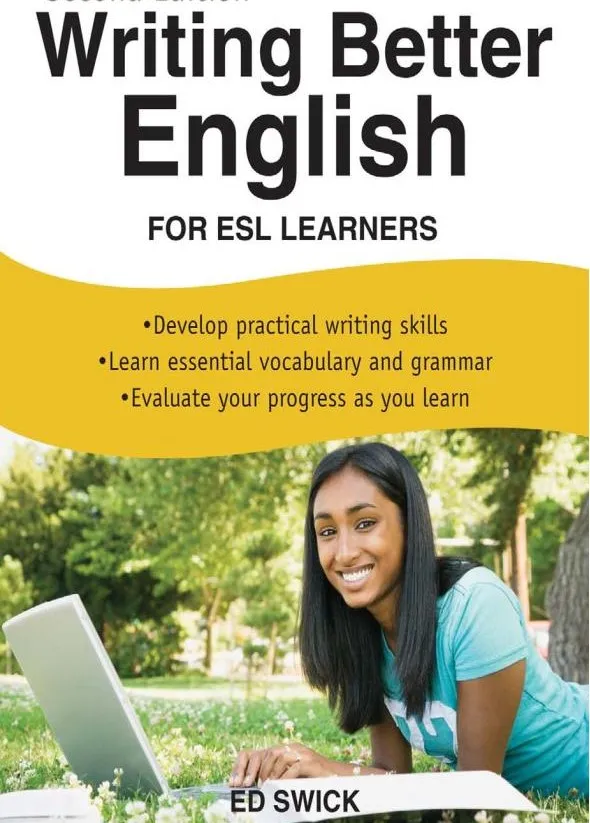 3. The Oxford Essential Guide to Writing
This resource is essential for helping writers to plan, organize and finish their writing while communicating their thoughts creatively and with clarity. The rules of style and technique are explained and examples of prose written by the most significant writers. The appendix addresses punctuation and grammar.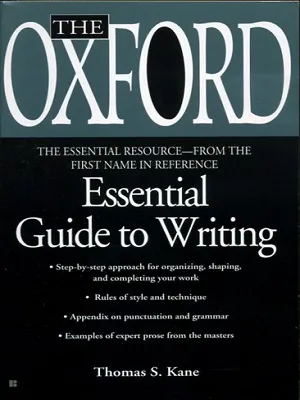 These are the best English learning books that we have introduced above, hopefully, they will help you in learning and practicing English in the most effective way. Have fun learning English
If you want to download all of these learn English books, just leave your email in the comment. We will send them to you!