Learning English isn't always easy, especially when it comes to learning English vocabulary. Luckily, there are many books you can learn English vocabulary — and some of them are even a little fun!
Learning English vocabulary is considered one of the basic parts of learning English. Improving vocabulary is an important step to building a solid foundation in the English language, from which learners can develop related skills such as listening, speaking, reading, and writing. Finding suitable and useful materials to expand English vocabulary is a common concern of most learners. Therefore, this article will introduce a set of the best English vocabulary learning books for English learners.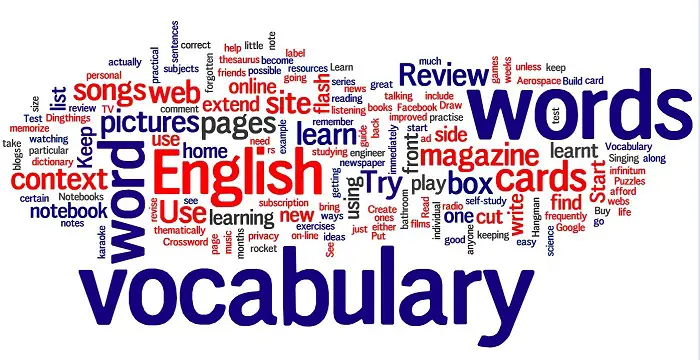 10 Best Books for Improving English Vocabulary
English Vocabulary In Use
Books you can't miss in the English In Use series for beginners or those who want to improve their English is the English Vocabulary In Use series. English Vocabulary in Use book includes 4 volumes. Each volume is compiled according to the level, from beginner to advanced, helping learners easily learn and increase each book's level.
The English Vocabulary In Use book series includes 4 books:
English Vocabulary in Use – Elementary,
English Vocabulary in Use – Pre-Intermediate & Intermediate,
English Vocabulary in Use – Upper-Intermediate,
English Vocabulary in Use – Advanced.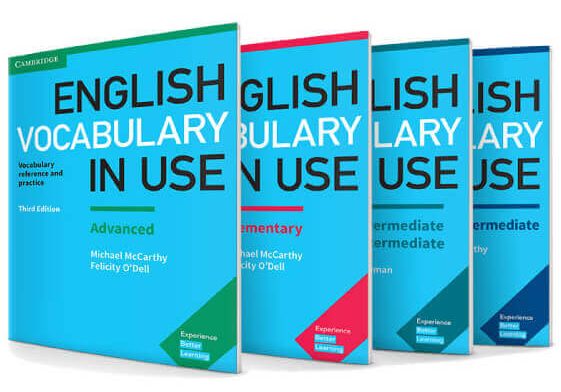 English for Everyone: English Vocabulary Builder
This absolutely essential language guide and workbook will expand your English vocabulary in no time.
Spilling over with thousands of entries for useful words and phrases, this is the perfect study aid for any adult learning English as a foreign language.
With 3,000 words across hundreds of pages, English Vocabulary Builder brings you everything you need to know and much, much more. From activities, family, holidays, science, and work to animals, feelings, health, sports, and weather, just about every subject in the English language is covered in eye-catching, illustrative detail. All the vocabulary is shown with both UK and US spellings, and every word can be heard with its own audio recording in the accompanying app available for download. Additional interactive exercises ensure language learning is an easy, entertaining, and educational experience.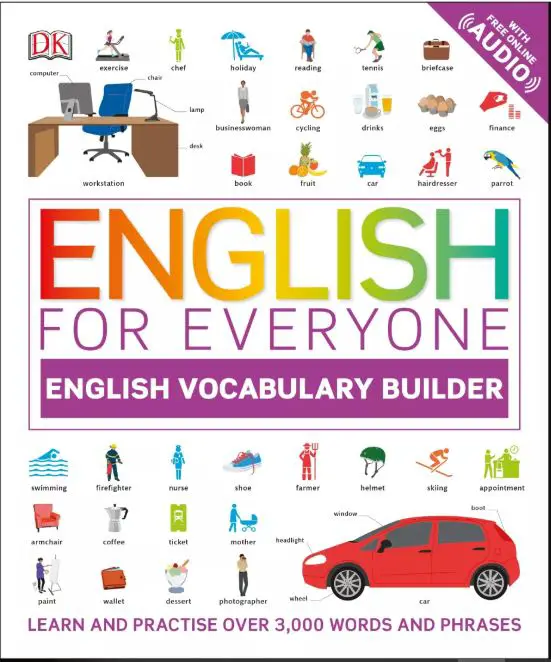 Word Power Made Easy By Norman Lewis
Word Power Made Easy is a comprehensive vocabulary‑building system created by legendary grammarian Norman Lewis that provides a simple, step‑by‑step method to increase your knowledge and mastery of the English language.
Word Power Made Easy is the best and quickest means to a better vocabulary in the English language. As you complete the exercises in this book, you will learn how to tell if you're using the right word as well as how to pronounce and spell it. You will also learn how to avoid illiterate expressions and how to speak grammatically, without making embarrassing mistakes.
A complete handbook for building a superior vocabulary, Word Power Made Easy will teach you how to speak and write with confidence as well as how to read more effectively and efficiently. It will help you to learn more quickly, develop social contacts, and increase your earning power.
Each chapter ends with review. Each section ends with a progressive check. Numerous tests will help you increase and retain the knowledge you acquired. Word Power Made Easy does more than just add words to your vocabulary; it teaches ideas and a method of broadening knowledge as an integral part of the vocabulary building process.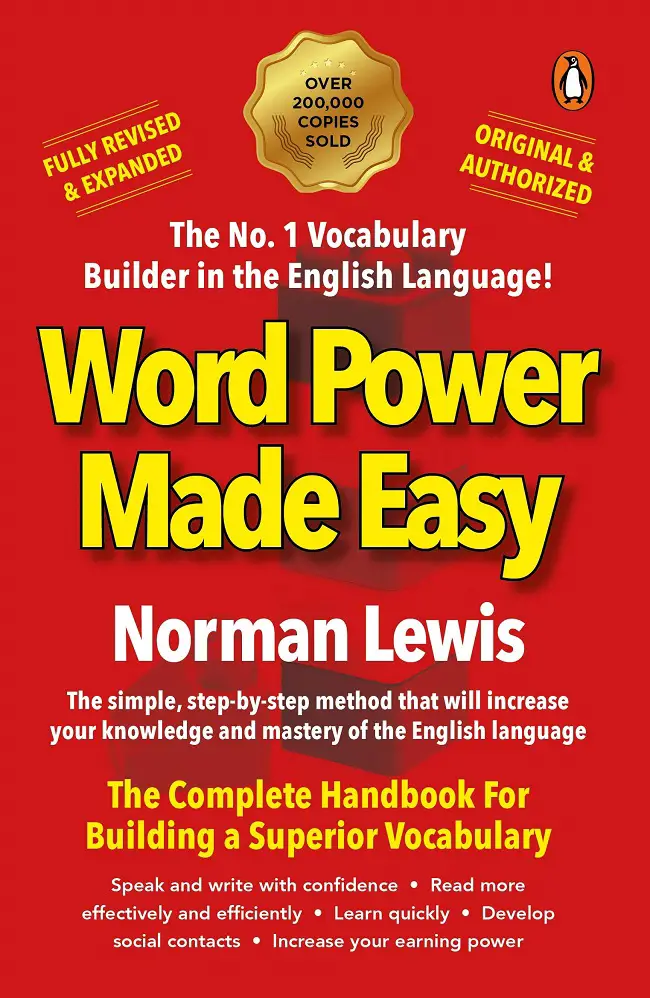 Practical Everyday English – Advanced Vocabulary, Phrasal Verbs, Idioms and Expressions
The Practical Everyday English: a self study method of spoken English for upper-intermediate and advanced students book 1 is specifically designed for foreign students of English who already have a good grammatical basis in the language. Unlike a dictionary, this book actually teaches you how and when to use the words by giving true-to-life examples, entertaining dialogue and useful exercises. The book will be of particular benefit to those readers with an advanced level of English who wish to become (or who already are) interpreters, translators or teachers of English, or who simply want to be able to speak and understand English at a very high level.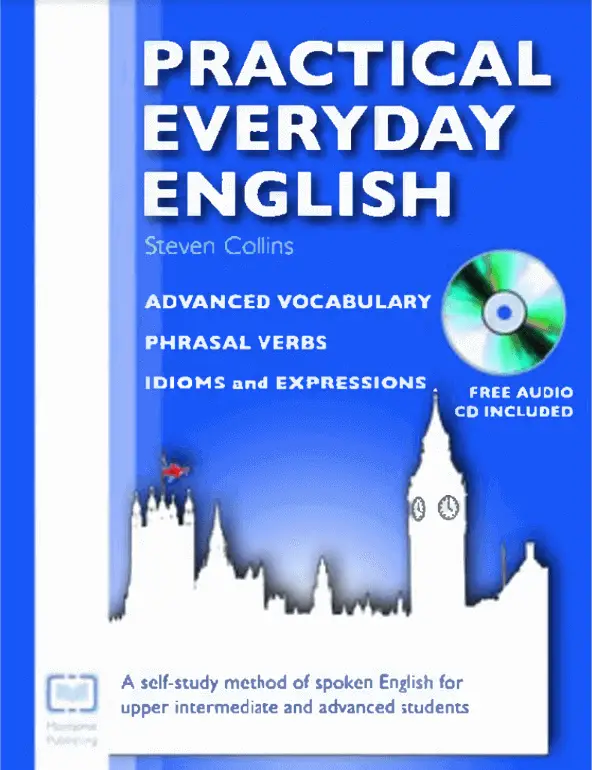 504 Absolutely Essential Words
This updated vocabulary-building book presents the essential core of words that students at middle-school and higher levels must know and be able to use fluently for academic success. These words also constitute essential vocabulary for ESL students and test-takers, as well as others who speak English as their second language. The authors present a series of brief word-building lessons, each introducing 12 new words that are presented in sample sentences and short articles. Fill-in-the-blanks exercises help students measure their word-building progress. Informed with clear yet simple definitions and examples, readers will find their vocabulary has improved dramatically.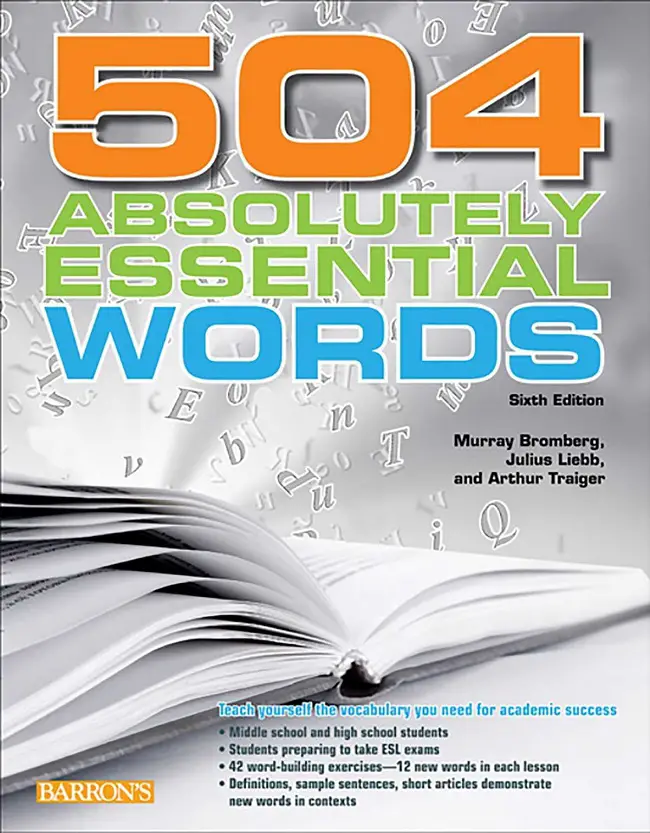 English Phrasal Verbs in Use
Improve your understanding of phrasal verbs in English. Explanations and practice of approximately 1,000 phrasal verbs, written for intermediate-level (B1 to B2) learners of English. Perfect for both self-study and classroom activities. Learn phrasal verbs in context, with lots of different topics, including 'Mobile devices', 'Academic writing' and 'Socialising'. Be confident about what you are learning, thanks to Cambridge research into how English is really spoken and written, and get better at studying by yourself, with study tips, follow-up tasks and an easy to use answer key.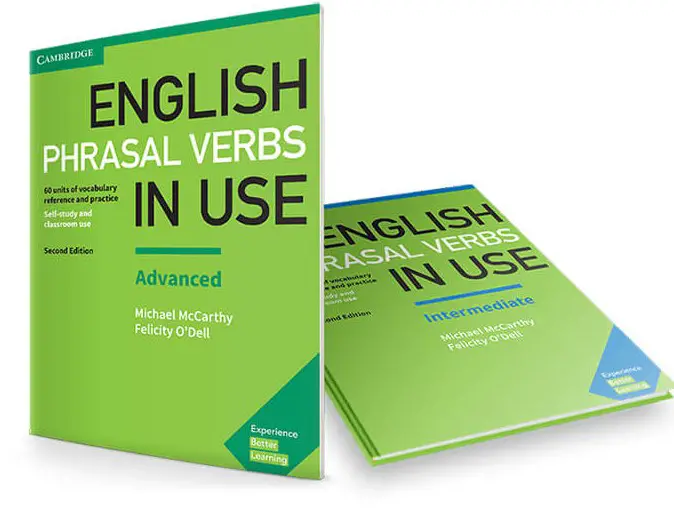 101 American English Idioms – Understanding and Speaking English Like an American
101 American English Idioms is designed to help bridge the gap between "meaning" and "thrust" of American colloquialisms by providing a situation and a graphic illustration of that situation, so that the imagery created by the expression can be felt, rather than simply learned as a stock definition.
The book is divided into nine sections. The title of each section raflects a notion or a manifestation of the physical world, the world of behavior, or the world of the senses with which the reader may easily identify.
It is hoped that the natural tone of the language of the situations iin which the idiom is presented will help to convey the feeling of the idiom and the circumstances under which it may be used. The illustrations graphically de-picting the meaning of the components of the expressions not only add an elment of humor, but also serve to highlight the contrast between the literal and actual meaning of the idioms as presented in the text.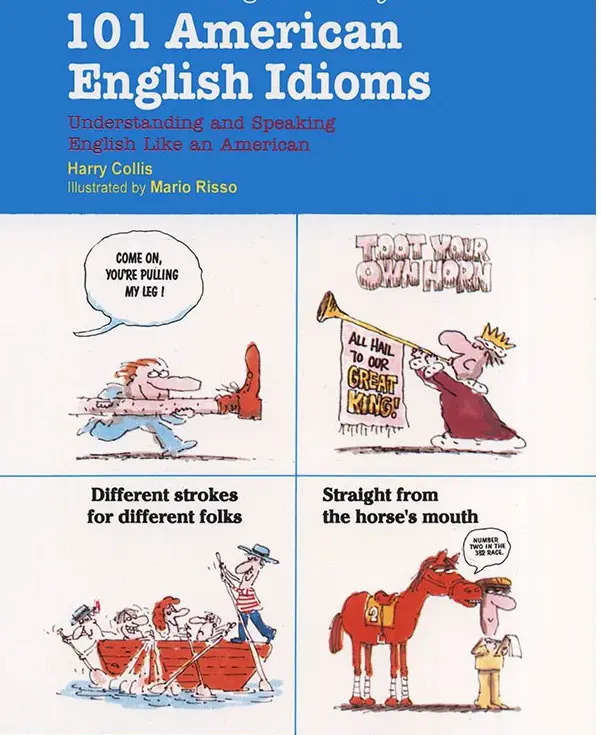 These are the best books on learning English vocabulary that we have chosen. They are suited for all English learners, from beginners to advanced learners.
If you practice following these books, you will soon improve your English vocabulary.
If you want to download all of these learn English vocabulary books, just click the link below.
Have fun learning English vocabulary!