Learn English with VOA (Voice of America). VOA Learning English and VOA Special English helps you learn English with vocabulary, listening, and speaking. In today's lesson, we're going to learn about Saving Reindeer and a Community in Mongolia. Let's get started.
This is the VOA Special English DEVELOPMENT REPORT.
In far northern Mongolia, the survival of the smallest ethnic group in the country depends on reindeer.
An American named Morgan Keay visited the Tsaatan community when she was studying in Mongolia in two thousand two. Leaders told her that the animals were not healthy and the number of reindeer was getting too small to support the community.
When she left, the chief gave her his grandfather's smoking pipe. That way she would remember the Tsaatan and try to help them. The Tsaatan have about five hundred members. About half are reindeer herders up in the Taiga mountains. The other half live in a town.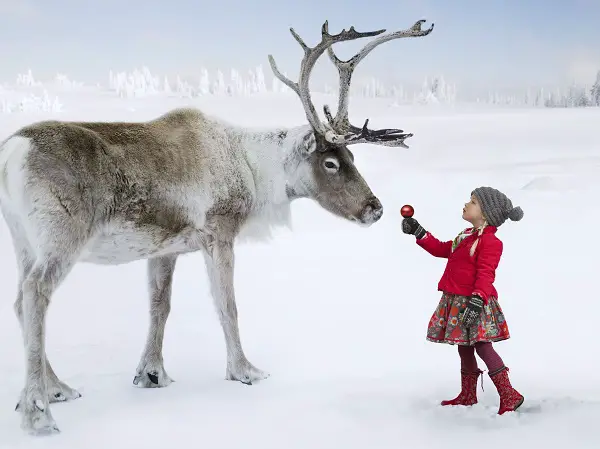 Back in the United States, Morgan Keay and a friend who had also studied in Mongolia started an organization. They named it Itgel — the Mongolian word for hope.
The Itgel Foundation has helped bring foreign scientists to Mongolia to research and treat reindeer diseases. Itgel also helped Tsaatan workers build a community and visitor center. The building includes guest rooms for tourists.
The Tsaatan not only work as guides, they now provide all services for travelers. The community works in partnership with international tour operators. Those tour operators had formerly been in control of the services.
People in the community designed the center, which they also own and manage. Before the visitor center was built, families earned an average of one hundred dollars a year. Now Morgan Keay says the average is three to four times that. Money also goes into a community fund.
Four years ago the Tsaatan had fewer than five hundred reindeer. Now Morgan Keay says the herd has just reached nine hundred.
Last year, the Tsaatan learned that the government of Mongolia planned to spend one and a half million dollars on their community. But no one had talked to the Tsaatan about the plans. The Itgel Foundation organized a meeting between community members and government representatives.
Morgan Keay says the Tsaatan are becoming economically independent for the first time. The Mongolian government is now considering a development plan written by the community. The plan deals with education, health, the environment and economics.
And that's the VOA Special English DEVELOPMENT REPORT, written by Karen Leggett. For pictures, transcripts and MP3 archives of our reports, go to voaspecialenglish.com.