1. EngVid
www.engvid.com
EngVid is a free online video training website with a total of more than 900 video lessons from 11 native teachers who will teach you from grammar, pronunciation, and speaking tips for daily English communication to intensive international English certificates like TOEIC, TOEFL, and IELTS. After watching a video of the lesson, right below, you can take a Quiz, including about ten multiple-choice questions to see how well you understand the lecture in the video.
The exciting thing about engVid is that you can find the videos that suit your English level. The levels are divided into Beginner, Intermediate, and Advanced. Next, you can choose the English topic you want to learn, including Business English, Comprehension, Culture & Tips, Exams, Expressions, Grammar, IELTS, Pronunciation, Slang, Speaking, TOEFL, TOEIC, Vocabulary, Writing. Finally, you can select the videos of the teachers in the engVid you want to watch. If you are new to engVid, "Learn English Fun Way" highly recommends you should opt to watch videos of Mr. James, who has an easy-to-understand and really humorous way of teaching. Or if you want to study more about IELTS, please watch Ms. Emma's videos. Not only are her lectures easy to understand but also extremely engaging, and you will definitely like to see more.
2. BBC Learning English
www.bbc.co.uk/learningenglish
This is a small section about learning English from the BBC website. BBC Learning English can also change the language interface into your mother tongue to help you understand the information more thoroughly. Depending on different levels, the BBC website has divided the articles into 11 categories, including The Grammar Gameshow, The Experiment, News Review, Go the distance, English you need, Towards advanced, Upper-intermediate, Intermediate, Lower- intermediate, English my way, Shakespeare speaks. In addition to these 11 categories, you can also choose topics that can be applied to your communication environment. For example, "English at university" is an animated video series in which you can learn common phrases daily used in schools. This is suitable for students who are preparing to study abroad. You can also learn words related to your work with "English at work," or "News report," "The English We Speak," "Lingohack," "6 minutes English", "Pronunciation," "Drama," "Words in the news," etc.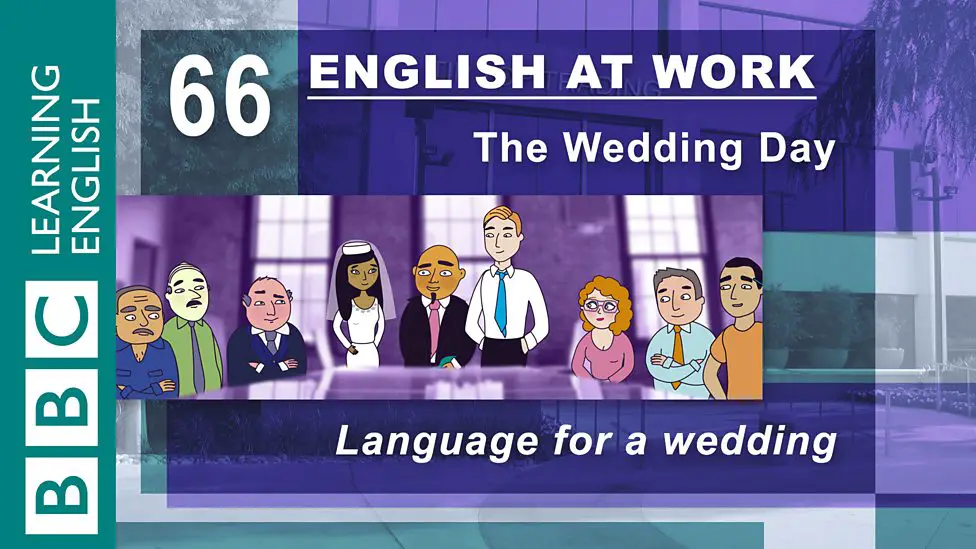 3. VocabSushi
www.vocabsushi.com
The first time you visit, the online English learning website VocabSushi will help you test your vocabulary skills to see your English level compared with other people, by taking a quick multiple-choice quiz of 20 questions. You will learn words by reading the latest articles, and the website will help you remember more words as the vocabulary is put in a particular context. Through the web, you can also test your level with exercises such as completing sentences and finding the meaning of words. VocabSushi also displays graphs of your vocabulary progress. With the motto from Vocabsushi, you only need 10 minutes a day, and 30 days to master 50 new vocabularies.
4. Exam English
www.examenglish.com
In the Exam English website, there are a number of tests on IELTS, TOEFL, TOEIC, Cambridge, Grammar, Vocab. Besides, this online website also shares the English studying applications that you should download to your phone for daily learning. Before each section of the test, Exam English will introduce each part in detail for beginners, or the tips for applying in each exam. In every IELTS, TOEFL test, etc., Exam English does not give people the whole test but divide it into small sections for each specific skill. For example, one TOEIC listening test is divided into four parts, so are other skills such as speaking and reading.
5. Learn English Free Online (LEO)
www.learnenglish.de
LEO has been developing since 1999 with a variety of resources, and you can totally learn for free. The content in LEO is divided into different categories, including English grammar, English vocabulary, English basics, English lessons, English pronunciation, English fun & games, English test, English quizzes, British culture, English chat, English questions, English forum. With a rich vocabulary source and related images to help you easily remember words. In addition to learning English, LEO has small games as well as quizzes to reduce boredom in studying while you still can improve English. You will also learn more about traditional customs and culture of England. The site also includes a detailed LEO study guide with the most effective study plan for you. Each month LEO offers you free English language magazines to help you improve your reading skills.
6. Busuu
www.busuu.com
The online English learning website Bussu has the motto "Speak a language in 10 minutes a day". You can choose the target of studying English. For example, to practice writing skills, reading comprehension, or listening skills. Busuu is very suitable for individuals who are starting to learn a new language. However, the drawback of Busuu is that if you use a free account, you can only study for 15 minutes a day. In addition to learning English, you can discover many other languages like Chinese, Spanish, Japanese, etc.
7. Into the book
reading.ecb.org/student/entry.html
"Into the book" will help you stimulate your creativity as well as allow you to choose the most appropriate courses to improve your reading skills further. The website will give you eight interesting learning methods. For example, if you like to draw, you can learn by the Visualizing method, in which you will listen or read a short story, then you will visualize the story by drawing it again. Or you can improve your reading skills through the summary of main ideas by the Summarizing method. The Inferring method is applied to find synonyms while the Making connections method will help you link the paragraphs together to make short stories. The Synthesizing method helps you rearrange the graphs while the Prior knowledge section enables you to catch up with worldwide daily news. To know your level of reading and the mistakes you are making while reading, try the Evaluating method. Finally, the most basic method is reading and answering questions in the Questioning section. All "Into the book" methods have attached the videos and instructions to give you the best way to learn each method effectively when you access the website for the very first time.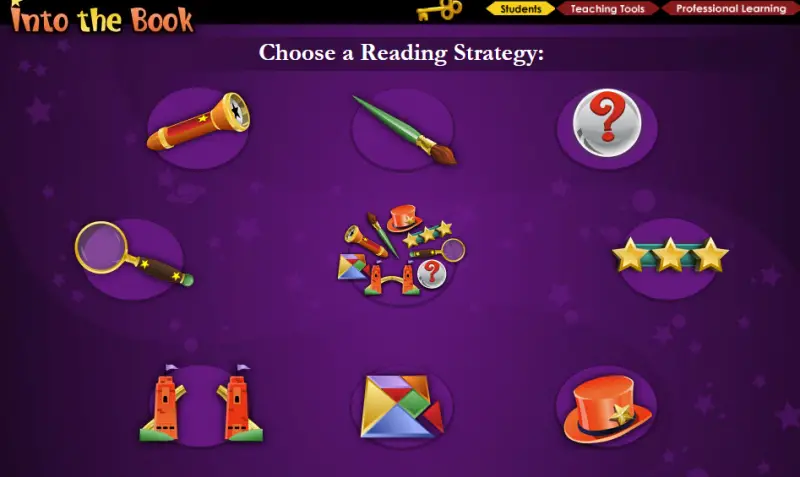 8. Spotlightenglish
spotlightenglish.com/app
Spotlightenglish is an online English learning website with audio speeches in English or American English accents that are easy for you to listen to. Usually, there are 7 listening sessions per week, and 15 minutes each session with different topics. Below each Audio, there will always be transcripts and explanations of new words in the lesson. If you are practicing reading comprehension skills and listening skills, you should not ignore this website.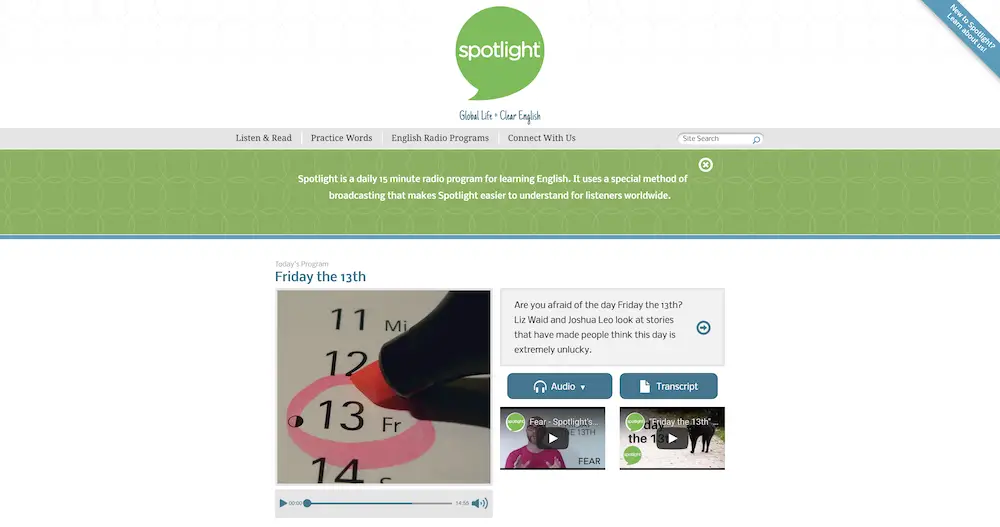 9. Manythings.org
www.manythings.org/pp/
As the name implies, the online learning website Manythings.org has many sections such as Minimal Pair Practice & Quizzes, "Listen and Repeat" Videos, Focusing on Accents, etc. Especially, the "Focusing on Accents" section is very useful for people who have difficulty in pronouncing or distinguishing words with similar pronunciation. The website has 24 lessons, and each lesson has four pairs of words for you to practice.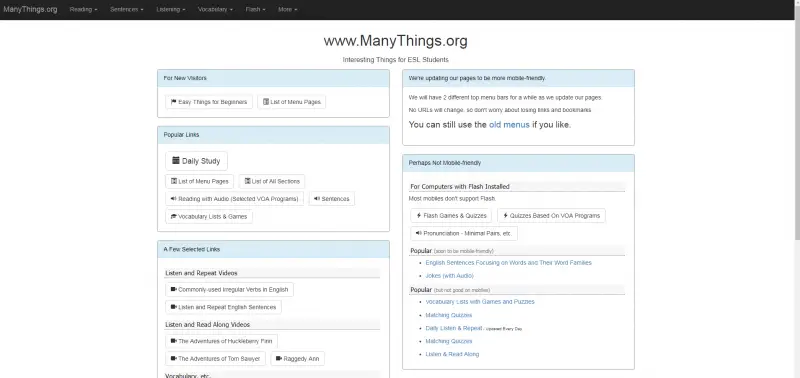 10. Podcastsinenglish.com
podcastsinenglish.com
This website focuses more on developing listening skills for academic subjects with harder vocabulary. Podcastsinenglish.com also provides listening exercises at a moderate speaking rate, which are suitable for students at pre-intermediate and intermediate levels to practice listening English and get used to catching the intonation of native speakers. Very convenient, right?