Learn 400 common English phrases and sentences that are commonly used in more advanced conversations! Enhance your communication skills and master advanced techniques to speak with confidence!
It can be difficult to communicate effectively with a new language like English. There are a lot of new terms that you need to learn, grammar rules to be aware of, and little nuances that are learned by years of practicing and growing. In particular, for those who are shy and scared of failing using these brand new phrases and words can trigger an anxiety attack!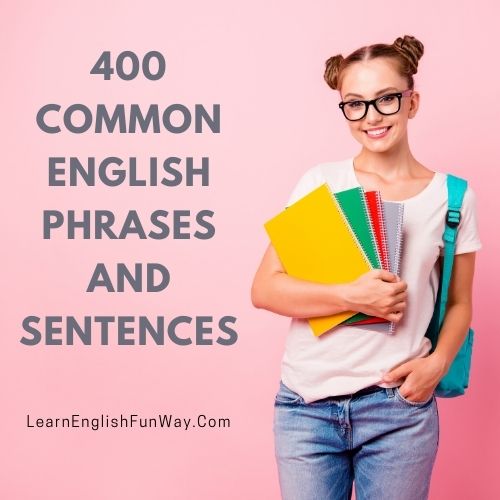 But where do you begin?
If you're looking to begin speaking English now and begin your experience with the language of everyday life You're at the right place.
Below are 400 most common English phrases and sentences that can help you expand your English vocabulary and help you sound like a native speakers.
List of 400 Common English Phrases and Sentences for Daily English Conversations
With these 400 common English expressions and sentences it is possible to communicate effectively about virtually everything in daily English conversation. It might take a time to master each and to get used to the way they function and how they work, but once you master them, it will be definitely worth it!
If you want to download all of these 400 Common English Phrases Sentences lessons,  just click the link below.