List of Adjectives: 100 Most Common Adjectives with Examples in English
Adjectives are words that describe something or someone. An adjective is a word that tells us more about a noun. It "describes" or "modifies" a noun, doing your writing and speaking much more specific, and a much more interesting.
For example, "The little cat was hungry." In these examples, the adjective is in bold, and the noun that it modifies is in italics.
List of adjectives with pictures and examples in a sentence:
The Adjectives list can assist you in building a stronger vocabulary. This will enable you to become more efficient as a writer and speaking.
Take a look at this list of opposite adjectives and examples to expand your vocabulary in English.

Don't drive too fast!
Hey, slow down there!

Let's hope she stays strong.
She looked so weak too.

Let's make some noise.
You keep quiet, okay?

Are your lips dry?
He hates being wet.

I used my old key.
He looks so young.

Hot and spicy pizza?
I got cold outside.

You were getting thin.
Old people tend to get fat.

You're all so bad.
Do I look good?

The baby is active, right?
I got too lazy to remove them.

She's a big fan.
Big money makes man small.

She was really sad.
I am really happy today.

People are furious at him.
That show was hilarious.


He got it right!
Turn left, there it is.

How soft your bed is?
He is as hard as a rock!

I'll light some candles.
It's getting too dark.

You have my full attention.
The kitchen was empty.

Is that a long time?
You're wearing short sleeves.

Two sweet teas, please.
I made sour soy sauce.

The door's pretty heavy.
A light rain began to fall.

It's so difficult to be your boyfriend.
My life is never easy.

The knife is blunt.
Keep your knives sharp.

My Hands Dirty Sometime.
I keep the streets clean.

Look how pretty Mommy is.
She makes me feel dowdy and ugly.

They were very alike.
The room looks different without the furniture.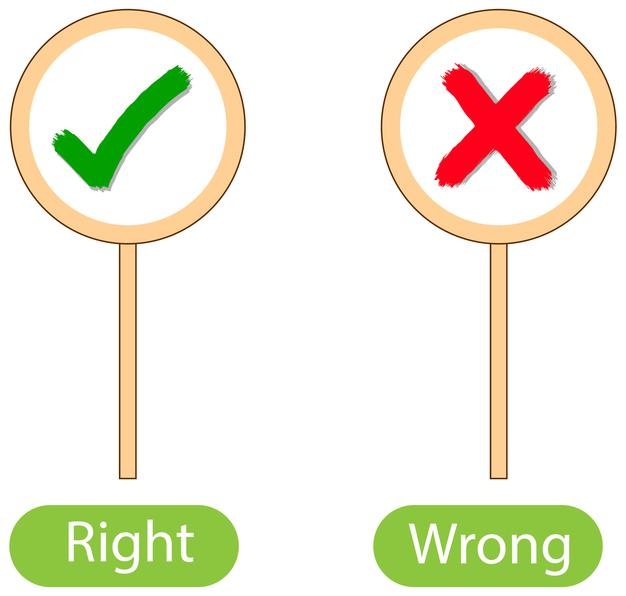 I hope we're doing the right thing.
That is the wrong answer.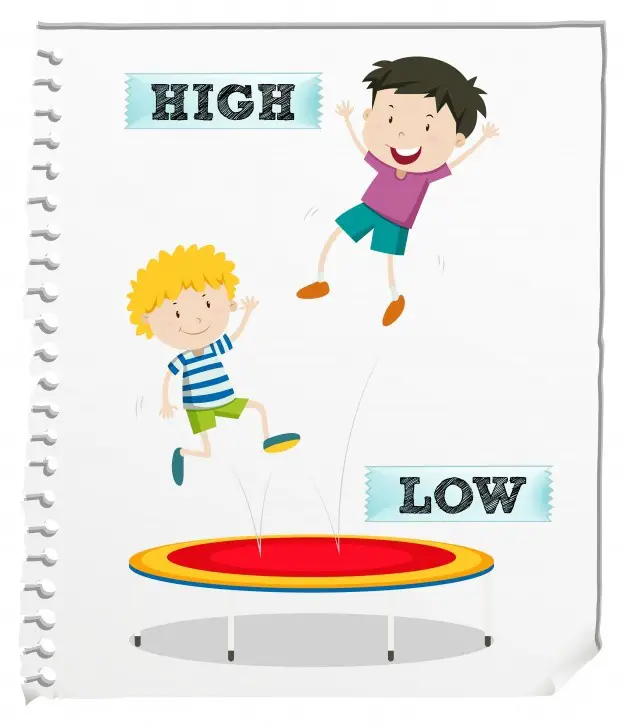 The top of a high mountain.
The school is a long, low building.
She was a good, kind woman.
People who are cruel to animals.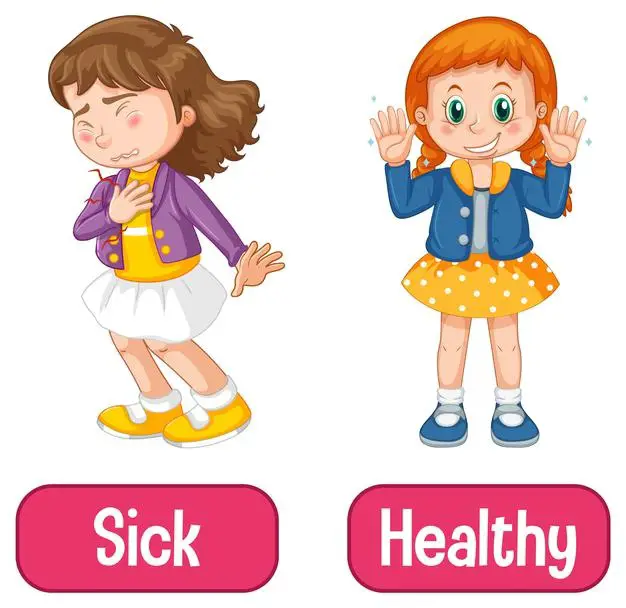 He was starting to feel sick.
I feel fit and healthy.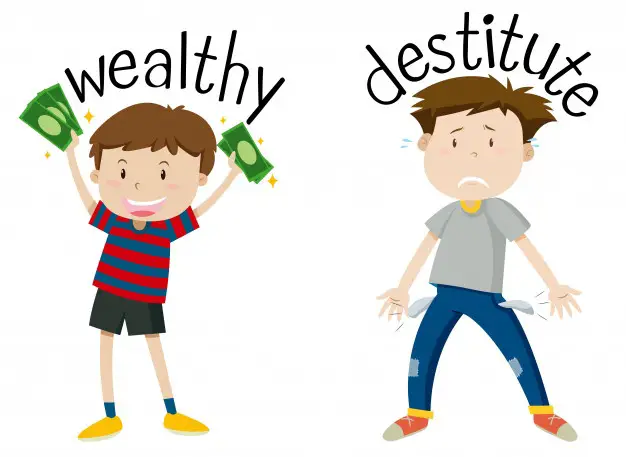 We are not wealthy people.
The charity cares for destitute children.
These are the most common Opposite Adjectives List with Pictures.
Do you have any other adjectives that you want to share with us? Add them to the comments. We would love to see your suggestions.