IMK: The Meaning of "IMK" with Useful Illustrations
One of the most common ways to interact online and via text is to use acronyms, and "IMK" is one of them. First, this article will help you understand "IMK". Second, we will give you frequently acknowledged definition, origin, examples as well as other alternatives. Finally, we will give you some ideas about the term to assist you in using "IMK" in various circumstances.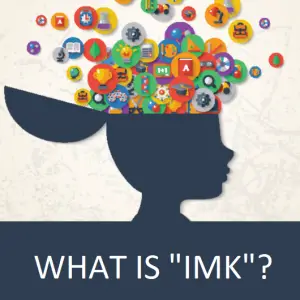 Pin
What Does "IMK" Stand For?
"IMK" stands for "in my knowledge". Normally, people usually use this term when they want to express that they're rather certain of something but aren't sure they're correct.
Origin
Up until now, we have not found any information about where the acronym "IMK" originates from.
Other interpretations
As you can see, although the acronym "IMK" has been associated with several corporations and businesses, there is just one other term that this acronym might be linked to. In addition to "in my knowledge", some people also say that "IMK" also stands for "I Must Know". However, most people do not know or accept this meaning. Just in case, you should remember and read in context to figure out what the word "IMK" means.
Example
IMK, learning Japanese is harder than learning Chinese.
Words having the same meaning as the term "IMK"
The acronym "IMK" can be replaced in a variety of ways while still conveying the same meaning, including:
to the best of my knowledge

imo

based on my knowledge
"
IMK" synonyms list
As I see it…

From my perspective,

From my point of view, …

My own feeling on the subject is that …

My view / opinion / belief / impression /

conviction

is that …

Personally speaking…

I (strongly) believe that…

As far as I know…

As far as I understand…

I have no doubt that …

I am sure / I am certain that …

I'm absolutely convinced…..

I suppose

I tend to think that…

If you ask me…

In my experience…

It goes without saying that …

As for me / As to me, …

I am sure/certain/convinced that…

I believe that…

It's obvious to me…

It is my impression that …

I am not sure/certain, but…

Personally, I think…

The point is that…

I would say that …

I'd like to point out that…

I'd suggest that

It seems to me that …

My impression is that …