Have you ever seen the abbreviation "DM" on social media?
"Send me a DM". "DM me". "Slide into your DMs". "Random DMs". You might have encountered these words or phrases on social media, and you don't know what DM means?
Don't worry. In this article, you will know what DM means and stand for.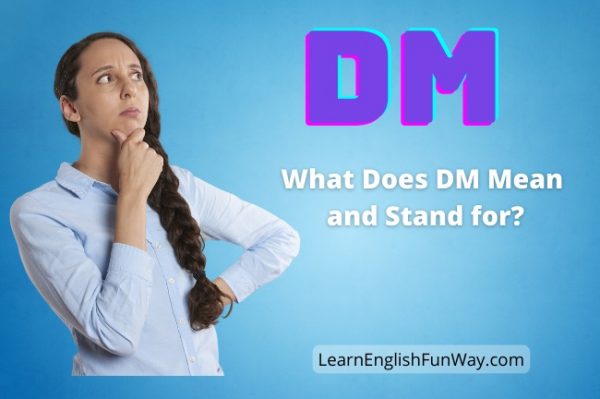 DM Meaning – What Does "DM" Mean?
What do you think DM mean? When people want that you DM them, they're in reference to the term "Direct message".
DM is used across all social media, but especially on Instagram, Tiktok, Twitter and Facebook, to ask for or mention private Direct Messages between two persons. A DM is directed to a particular person and is not meant for general public viewing.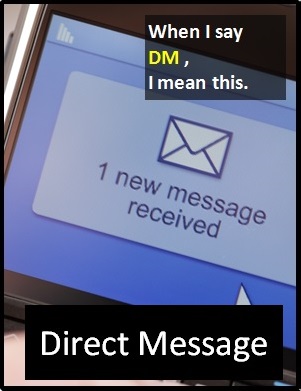 Origin of DM
It is possible to use DM when you're trying to convince someone to move a conversation into an online, private space.
Online messaging platforms have been in existence for quite some time, and places for text messages like chat rooms or forums have been on the market for a long time as well. The more connected to social media people were increasingly dependent on social media, the more common it was to become normal to request the permission of others or await an invitation prior to communicating with someone directly. It's not a simple to come by and it does not always work but it's so common that people wanted a fast and simple way to convey this, without having to jibe in public.
Examples of DM


Other Meanings of DM
Doesn't Matter
DM is also mean "Doesn't Matter".  It is a way for a person to describe how little they care about something another person cares about a lot and doesn't know when to shut up about it and talk about it to someone else who does care.
Don't Mind
DM can also mean "Don't Mind". In this instance, DM indicates that the person sending the message doesn't have an strong opinion about a particular topic.
Do Me
In this case, DM can be described as an aggressive word to tell the other person that would like to be physically close to them. It is often used online as well as in text messages.