Essay writing is essential in college and university since it demonstrates your understanding of the subject matter. Therefore, students must gain the necessary essay-writing skills to score good grades. Learning how to write high-quality essays may be challenging or tiresome, which makes it necessary to have some fun learning. When professionals teach essay writing in a fun way, students are likely going to have a better understanding of the vital features of an outstanding essay.
Like in any other subject, failing to keep an essay-writing class engaged or making training interesting will have negative outcomes. With the widespread technology nowadays, instructors have numerous ways to make essay writing training fun. Trainers should choose appropriate fun activities that will help learners to understand all the essential components of an essay, such as paragraphing, word choices, and style, among others.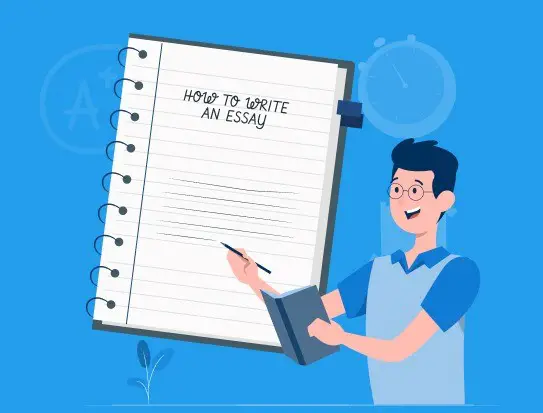 5 Effective Ways to Teach Essay Writing in a Fun Way
Ingrain games
Games play an essential role in helping students to remain engaged and motivated in class. Trainers should create innovative games that are exciting and would help students to master essay writing requirements. For instance, the trainer may request learners to come up with the funniest title on a given subject. From the results, they would help the learners to understand how to develop an appealing essay title.
Role-playing
Role-playing is another effective fun way that trainers can use in teaching essay writing. For instance, the teacher may request learners to read and act scenes from plays or stories they are reading. It will help them in understanding aspects such as sentence structure, word choice, and the logical flow of ideas. Consequently, the learners will transition the skills into their writings, improving their academic performance.
Utilize modern technology
Another way that instructors can teach essay writing is through using modern technology such as sharing videos and leveraging social media platforms. For instance, the trainer may request students to watch essay-writing videos and share what they learn through a course social media page. The class may have live sessions to make it more interesting and allow learners to participate in the comfort of their homes.
Introduce innovative writing challenges
Instructors can utilize writing challenges to help students gain practical skills in aspects discussed in class. For instance, students may be requested to write topic sentences for a given topic. The instructor may also group students and request them to develop a complete paragraph within a specified time the group should then grade each other.
Introducing rewards
One effective way to teach essay writing to weak students is by rewarding learners for their efforts. For instance, a trainer may request several learners to write thesis statements for a given topic and ask the rest of the class to vote for the best. The winner gets a reward. Another way that instructors could reward and motivate learners is by recognizing exceptional performance by requesting students with the most outstanding essays to present their essays to the class.
Essay writing remains a significant challenge to most students across disciplines. Some learners struggle to keep up with the formatting and fulfilling other essential features of an essay while others have inadequate time or are grappling with complex theories and principles. Whichever the challenge, it significantly affects the overall grade. However, online essay-writing companies have proved to be vital homework helpers who are readily available to rescue struggling students. If you are facing difficulties meeting deadlines you should consider seeking academic assistance from professionals. CustomWritings is an all-in-one essay writing service with 18+ years of experience in helping learners achieve their academic goals. They deal with 80+ disciplines at all academic levels and find the best-matching writer based on students' needs. The company is reputable for its quality and affordability. You shouldn't hesitate to contact the company's customer support team if you need any homework help.
The Benefits of Using Fun Ways to Teach Writing in Colleges
Using fun ways to teach students on mechanics of writing has numerous benefits. Without having the necessary skills, it is difficult for learners to demonstrate their understanding of the subject matter. Besides, essay writing also helps students to understand the importance of clear communication, which will be crucial in their career development.
Here are several benefits of using fun approaches to teaching writing.
Enhance student engagement: The main benefit of using fun activities in training students how to write compelling academic papers is increased engagement. When students are completely engaged, they effectively learn and retain the skills. It is essential since without strong writing skills, students may not achieve their academic goals.
Help learners to appreciate the importance of essay writing: Using fun ways to teach writing allows students to understand the importance of developing the necessary essay-writing skills. Fun writing activities help students to pay attention to every detail they are taught more than they could in a traditional teaching approach.
Help students develop and defend their argument: When teaching writing activities, learners get the chance to practically participate, which helps them conceptualize how to generate ideas and defend them. It ensures that they deliver exceptionally high-quality essays, improving their academic performance.
Improve learners' research skills: Another notable benefit of using fun when you teach writing process is that students gain practical experience to source, cite, and referencing evidence. During the fun activities, students learn numerous tips to identify credible and reputable sources.
Offer an opportunity for students to practice what they learn: Fun activities such as writing competitions allow learners to put into practice the knowledge they have gained in essay writing. Besides, it allows them to understand their areas of weaknesses that need more focus. For instance, if one loses in a thesis writing competition, one would know their mistakes and correct them in the future.
Unarguably, essay writing is an easy task for most students. Nevertheless, it is one of the most essential pieces of academic writing in colleges and universities. Professors provide students with essay prompts to assess the latter's mastery of the subject contents. While most students may have correct responses, their presentation may cost them substantially. Therefore, teaching essay writing skills are vital to ensure learners understand the format and other important aspects of an academic paper. However, instructors should ensure that the teaching process is exciting to ensure learners remain engaged. Without ultimate attention, students may miss vital features of an essay, impacting their overall grades. Numerous fun activities are available for teachers to make the learning process interesting. Instructors should be creative to ensure that the fun activity they adopt helps learners to conceptualize the intended concepts.