What Does Darty Mean And How It Is Used?
If you've heard or seen  If you have seen or heard of the word "Darty" while chatting and talking with the young nowadays, you will probably wonder what it means and how it came out. That's why in this article, we will provide you with the definition, the origin and real-life examples of the word "Darty". Also, we will help you understand the term totally by giving its synonyms and different usages.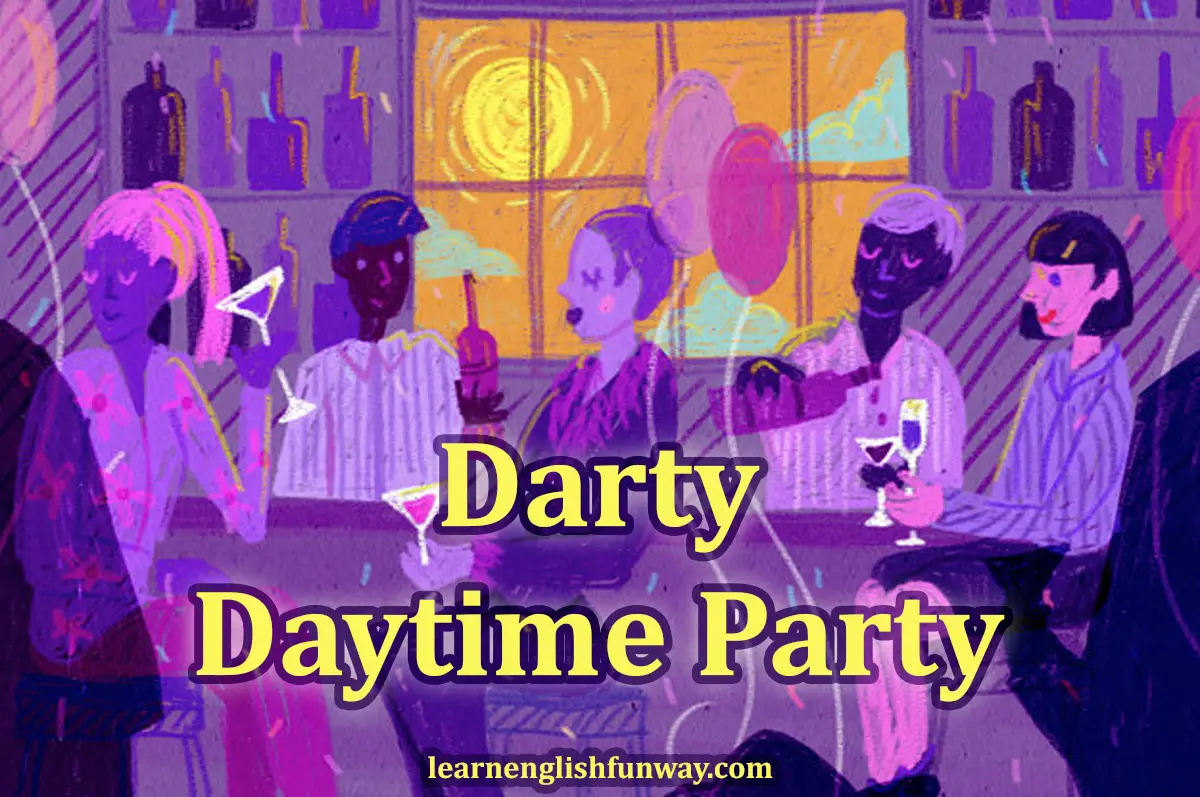 What is the definition of "Darty"? 
"Darty" refers to the act of partying during the daytime, also known as the daytime party. It often involves the act of drinking in the period between noon and 6 p.m., preferably on a Saturday or Sunday. "Darty" is particularly popular and favored near the university campus, mainly at the Brothers House, a permanent "darty" venue.
Example:
"Hey, do you wanna come to this darty with me?"
(means "Hey, do you want to come to this daytime party with me?")
Darty: Where does it come from?
The origin of the term is difficult to define, but most likely dates back to the late 1990s or early 2000s. The word is made up of a combination of the term "day" and the term "party", resulting in the nominal word portmanteau "darty".
Different usage
Dirty was once a family name, and also a French company founded in 1957, specializing in the field of retailing of electrical equipment. Some argue that this term means "dance party." Others have said that the term is defined to mean "dirty party." Another definition provided is that the term "darty" means "very dirty." Finally, another definition defines "darty" as a thirst for cigarettes, known in other countries as darts.
Real-life examples in conversations
You may hear the word "Darty" used in various conversations in English. Now let's take a look at some examples to show what you can hear.
Example 1: 
A: Are you coming with me to this darty on Saturday?
B: Uh..What is a darty?
A: Seriously? Dude, it means partying in the daytime.
B: Well, I have exams next week, so no, thanks.
A: You are so boring!
(In this example between two friends, friend B did not get the meaning of "darty" at first. Afterwards, he finally got the meaning but refused to party due to upcoming exams.)
Example 2:
Person 1 (post a picture): Come and join with us #dartyszn
Person 2 (comment): Inbox me the address asap!!!
(In this example, the hashtag #dartyszn, which means the darty season, refers to when college students throw a weekend party in the yard and garden at the end of the semester.)
More exemplary sentences
"What is the exact time of Sarah's darty next weekend?"
"Dartying is such a popular trend among university students nowadays"
Alternative phrases
There are many words and phrases that can replace the term "darty" in conversations. Alternative words and phrases include:
daytime party

party in the daylight

day party